Photo ID, AND proof of full vaccination OR negative PCR test result taken within 72 hours of the event required for entrance. Masks encouraged but not required.
About
The 16th annual Fly Fishing Film Tour is back and hitting the road with a top-notch selection of films that are sure to get you fired up for the season ahead. The 2022 lineup features locations including Costa Rica, Maryland, Belize, Louisiana, Alabama, Australia, Colombia, Colombia, and beyond. You can expect to see the incredible energy of a cicada hatch in action, follow a legendary spearfisherman across the endless atolls of Belize, watch as a mother passes her passion for fishing down to the next generation, and explore the history of one of the most legendary tarpon fisheries in the world at Casa Mar.
The F3T is the largest fly fishing film event of its kind. Come for the action and stay for the giveaways and camaraderie that will feed your fishing addiction. For more updates, go to flyfilmtour.com or follow us on social at @flyfishingfilmtour.
---
FILMS INCLUDED (IN RUNNING ORDER): 
Three Sheets
Directed by Chris Kitchen
Produced by KGB Productions
Location: Belize
Species: Permit, Bonefish, Barracuda, Tarpon, Trigger fish and more
In a time when travel was banned, adventure pretty much nonexistent, four obsessed anglers put their heads together to fill that empty void in their soul, they call fishing. Three sheets to the wind, full bore ahead as we set sail for 21 days to explore the endless atolls and flats of Belize, from the most famous to the untouched and unknown. Not being welcome on land they'll travel north to south by sailboat, foot, and paddle board with fly rods in our hands. Led by legendary Belizean spear fisherman and Captain Deadshot Danny, the ragtag crew of obsessed anglers head out for an adventure of a lifetime. Like all great odysseys, the unknown surprises and obstacles create the adventure. With new species on the board and good times under the belt, life on a boat has never felt more connected to the rhythm of the ocean than now.
Phoenix
Directed by Eric Braker and Andrew Braker
Produced by the Braker Brothers
Location: Colorado
Species: Trout
Katie Fiedler Anderson has been a fly fishing guide in Vail, Colorado for over a decade, but things started to change when she became pregnant with her daughter. The short film, Phoenix, tells a story of passion, as Katie and her husband take a leap of faith in order to inspire their 4-year-old daughter to chase her dreams no matter what the obstacle.
Cicada Hatch
Directed by Matt Devlin
Produced by Western Pictures
Location: Maryland
Species: Trout
Join Matt Devlin of Western Pictures on a very personal journey back home from Montana to Maryland in search of a hatch that occurs once every seventeen years!
The Legend of Casa Mar
Directed Jesse Males
Produced by Backwater Fly Fishing
Location: Costa Rica
Species: Tarpon
The Legend of Casa Mar details the history of one of the most legendary tarpon fisheries on planet earth The film dances back and forth from past to present with a breathtaking interview from fly fishing legend Peter Gorinsky, IGFA archive footage, and supporting footage taken during the films production in 2021. This film follows anglers Jesse Males, Mark Evans, Micah Baly and Thony Nunez as they uncover what the jungle has now been hiding for decades. Vibes of jungle exploration mixed with stunning tarpon action make this film run full-throttle from start to finish.
Dan's Pain
Directed by Ben Meadows
Produced by Dorsal Outdoors and PopFizz Productions
Location: Louisiana, Alabama, and Colombia (South America)
Species: Redfish, yellowfin tuna, and ladyfish
Everyone loves Dan. He's friendly, hardworking, and loves a good laugh. But Dan has a problem. Fish don't love Dan. So he journeys from the marshes of Louisiana to the jungle coast of Colombia, to see if South American tuna will show him some decency and respect.
15-MINUTE INTERMISSION
Black Salmon
Directed by Jamie Howard
Produced by Howard Films
Location: Chesapeake Bay
Species: Cobia
No one ever said it would be easy. Well, actually they did, but that was their mistake.
The Cobia In the Chesapeake Bay don't eat a fly so much as they inspect it at high speed. A fish that is known in many places as an easy quarry and a tasty meal, is anything but in the Chesapeake (a water system where it has grown wary from all the attention, especially from conventional anglers). The result is a fish that tests Blane Chocklett's mettle, patience and skill in the mid-Atlantic sun.
The Cobia, a shark-meets-catfish, has become a target for fly anglers when it floats up in the water column. Captains Tyler Nonn and Jason Barham trade thoughts on the state of the fishery and strategies on how to intercept them before they move to offshore habitat in Fall. What ensues is a reminder that no matter how much you know, you've always got more to learn. Inspired by a shrinking biomass and an uncertain future, Black Salmon shines a light on the wary Cobia's issues today. As decreasing numbers and warming waters lead the fish north into unregulated regions, we all try to keep up.
Cocos
Directed by Josh Hutchins and Kane Chenoweth
Produced by Aussie Fly Fisher
Location: Australia
Species: Bonefish, GT, Bumphead Parrotfish, more
For the past two years Australians have been limited to travel within their own country. This is not all bad news when you realize the diversity of fishing options in Australian waters. In early 2021, Josh Hutchins, of Aussie Fly Fisher, and filmmaker, Kane Chenoweth, set off to one of Australia's most remote regions in search of clean water, tropical vibes and big fish – the Cocos Keeling Islands. With bountiful bonefish, intermittent shark-dodging, and relaxed Island vibes – Cocos was full of surprises. Despite schools of bonefish and the odd-GT distraction, we had a primary goal for the trip: a Bumphead Parrotfish. We'd seen it done in the Seychelles, and we wanted to catch one in our home waters. Let the mission begin…
Common Ground
Directed by Chase White
Produced by Topo Films Productions
Location: British Columbia
Species: Salmon, Steelhead
Family has always been an important part of the steelheader's journey. From all walks of life, no angler is entirely self-taught. Whether from your life partner, your parents, your friends, your guides, your guests, or even your community, it takes a family to make an angler. Missy MacDonald is no exception. As the owner and operator of The Steelhead House, an intimate steelhead lodge nestled on the shores of the mighty Skeena river, Missy and her partner Darren have been cultivating their steelhead family for many years. You may not be connected through blood, but if you're in pursuit of wild fish with a fly rod, you're family to them. And this family isn't gonna stop growing anytime soon. Both Missy and Darren are accomplished anglers and stewards of both the resource and the culture. To them, it's one big family. And in this family, everyone is brought together by common ground.
Northbound
Directed by Jared Zissu, Max Erickson
Produced by Flylords
Location: Sweden
Species: Trout, Char
Dropped thousands of miles from home in a land where the sun never sets, a group of anglers set out to explore the magical North Country that is Swedish Laplands. During this journey, these anglers encounter some of the truest wild left on the planet, while also embarking on an introspective journey to redefine their own reasons for fishing. Join along on the uncertain road of trial, tribulation, and treasures discovered with sights set Northbound. Presented by Orvis and Swedish Lapland Tourism.
---
TICKETS
General Admission: $25.00
Sponsors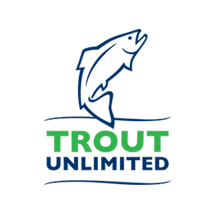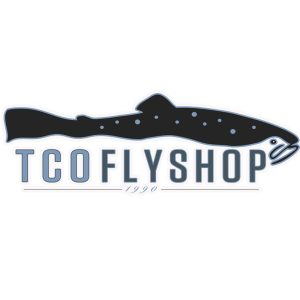 Additional Information
Tickets are non-refundable. Ticket prices do not include the $2 per ticket Processing Fee. This fee will be added at check out. Tickets available with cash, check or credit card at the Colonial Theatre Box Office, or online. Please note that the seats in the rear balcony have limited legroom.
Membership at The Colonial
Enjoy perks and benefits while supporting the iconic Colonial Theatre.
Become a Member
Sponsor an Event
You can support the Colonial's programs and, at the same time, promote your business!
Sponsor an Event