Enjoy benefits and discounts year-round!
As a member, you help support and enliven the Colonial Theatre – and experience discounted tickets, freebies, and priority access to film and live programs. From Nov. 27 through Dec. 31, 2021, NEW members enjoy a FREE 13th month of benefits!
Annual members receive these universal benefits:
All annual members receive these Universal Benefits:
Discounted film admission (single or dual).
No fees on film tickets.
Discounted registration for Illuminating Cinema, Edible Cinema, and other select film series.
Invitations to social events like advance screenings of new feature films.
Priority access to film, concerts, and special events like Blobfest.
Discounts or perks at participating local businesses.
Member pricing at other arthouse theatres across the country – including in the Greater Philadelphia Region – through the Arthouse Convergence Visiting Members Program.'
Discounted pricing for Private Screenings and Private Screening Gift Passes 
 We're constantly dreaming up ways to enhance your member experience, so new benefits may be added and benefits changed at any time. Benefits are non-transferrable and good until your membership expires. Membership rates, ticket prices, and processing fees may be changed without notice.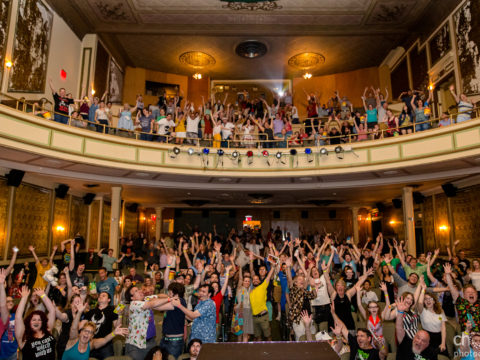 Basic Annual Membership Levels
Gift Membership
Gift Memberships
For the film lover in your life! Celebrate birthdays, anniversaries, and holidays with a gift that's sure to please all year. Please have the personal information of the person(s) receiving your gift on hand at the time of purchase. NEW members joining for the first time (and new members receiving gift memberships for the first time) enjoy a FREE 13th month of benefits Nov. 27 through Dec. 31, 2021.
*NOTE: The Colonial Theatre's offices are closed on December 24 and 25. Please allow 48 hours (two business days) for our small staff to fulfill your gift memberships this holiday season. We cannot guarantee mail delivery of memberships purchased after the Postal Service's holiday mail cutoff of Dec. 17th. Cut-off for requesting pick-up of gift memberships at the box office is Wednesday, Dec. 22nd: any gift memberships purchased after this date will be mailed to you or your recipient after the holiday.