The Kehillah of Chester County, a neighborhood initiative of the Jewish Federation of Greater Philadelphia, is proud to present our 9th annual Summer Shorts Film Festival this August. We are very grateful to you, our audience members, who embraced this program and are responsible for its growth and success since 2014. Please see below for the film schedule. 
For the comfort of community members, this year's festival will be completely virtual. Screenings will be held through The Colonial Theatre's website and followed by facilitated discussions.
About
Our festival celebrates the richness, complexity and diversity of Jewish experiences as presented through film and is dedicated to screening Jewish short films in all genres. With a running time of approximately 60 minutes, every short film is intended to engage, educate, and inspire the community as we explore the full spectrum of Jewish life, values, and culture. All of the film narratives have a central Jewish or Israeli connection, but in reality all the themes are universal.
EVENT DETAILS
Dates & Times (Virtual):
Wednesday, August 3, 10, 17 and 24
7:00 p.m. – 9:00 p.m.
Cost: $10/person
*If the cost poses any financial barriers and you are unable to pay for the festival, please contact Shelley Rappaport at chestercounty@kehillah.jewishphilly.org. No one will be turned away for lack of funds.
Please note that post-film discussions will be held via YouTube, and posted to the event page below the Vimeo links. You will need a YouTube account to ask questions. If you already have Gmail, you are good to go. The video will be embedded in the event page so that you can watch the discussion. 
FILM SCHEDULE
Wednesday, August 3, 2022
Theme: Jewish Identity
Facilitator: Jesse Bernstein
Bio: Jesse Bernstein is the Artistic Director of Theatre Ariel, Philadelphia's only professional theatre company dedicated to telling stories of the Jewish experience. He has also written, directed, and performed at theatres around the Philly area and across the country.
Kid Yamaka – (14 minutes)

A short documentary film from multi-Emmy-nominated director Matt Ogens, profiling the eponymous LA-area boxer, whose real name was Zachary Wohlman. A deeply human story, this film dives into Wohlman's troubled background, his training under world-class coach Freddie Roach, and his path to personal redemption through boxing, Judaism, and sobriety. Wohlman passed away in 2021. He was a dynamic and charismatic individual, who could not be pigeonholed. The film was written and directed by Ogens, and shot by eight-time Emmy-winning cinematographer John Tipton.
Four Questions: Short Films by Yael Reuveny about Jewish Life in Germany – (19 minutes)

Traditionally, during the Passover festival, the youngest child at the Seder asks four questions. Drawing on this tradition, film director Yael Reuveny asks Jews four questions about their Judaism and their lives in Germany. In four short films, the protagonists find very different and, always highly personal, answers to the questions. Reuveny presents the diversity of contemporary Jewish life in polyphonous, contradictory, surprising and entertaining fashion.

Thank you to the Jewish Museum Berlin for providing Four Questions, a project that they commissioned.
Ludwick's House of Violin – (7 minutes, 52 seconds)

He started out as a hard rocker, but these days Z.Z. Ludwick is playing to the tune of Rebbe Nachman. Now his hands create songs from wood and string, while his soul sings the music of ancient wisdom.
Space Torah – (21 minutes)
Dr. Jeff Hoffman became a NASA Astronaut in 1978. He participated in five space missions, becoming the first astronaut to log 1,000 hours of flights aboard the space shuttle. Dr. Hoffman has performed four spacewalks, including the first unplanned, contingency spacewalk in NASA's history and the initial repair/rescue mission for the Hubble Space Telescope. He was the first Jewish American male astronaut to fly into space. Over five space missions, he chose to bring numerous Jewish objects, the highlight was a small and light Torah scroll that he took with him on this fifth and last mission.

For additional information about the Space Torah Project, please click here.
Open Waters: Mikveh for Everybody – (6 minutes, 19 seconds)
Accessibility for people with disabilities has been a priority at Mayyim Hayyim Living Waters Community Mikveh and Paula Brody & Family Education Center since their founding. Celebrating the principle of petichut, Hebrew for "openness" and "inclusivity," Open Waters shows what accessibility looks like and why it matters. Produced and directed by Jen Kaplan in partnership with the Ruderman Family Foundation.
For more information about Mayyim Hayyim Living Waters Community Mikveh, please click here.
Wednesday, August 10, 2022
Theme: Food
Facilitator: David Winitsky
Bio: David Winitsky is the Founder and Executive Artistic Director of the Jewish Plays Project, the nation's leading development house for contemporary Jewish theater.

Roman Kosher – (51 minutes) – World Premiere!

ROMAN KOSHER 2020 was completed in early 2021 and it is an updated and upgraded version of the unreleased movie ROMAN KOSHER (2014) briefly shown at festival venues in the U.S. and Europe.
While containing material from the earlier picture, it also features much new expressly shot footage and can be considered a fresh take on an earlier story.
Rome and its Jewish community have been inextricably linked for over 2,100 years, and especially since 1555, when the city's ghetto was established.
ROMAN KOSHER 2020 is intended as a tasty culinary journey through Roman Jewish cuisine in its traditional and innovative incarnations with master chef Giovanni Terracina.
While introducing and highlighting the work of a renowned kosher chef and a variety of delicious Roman Jewish dishes, this surprising and tasty tour traces the rich and textured history and tradition of Jewish Rome and its unique community through food.
ROMAN KOSHER was shot entirely on location in Rome's former Jewish Ghetto, now a veritable crossroads of culture and ethnic diversity where locals and tourists coexist remarkably without mingling.
The film opens on words about food by Jewish poet Crescenzo del Monte read by Giordana Sermoneta, one of Rome's best-known Jewish Theatre actresses.
"Sunday Supper" with Ariel Levy – (8 minutes, 36 seconds)
In this short documentary video, we join Ariel Levy, a staff writer for The New Yorker, and her old friend Matt Hyams, as they prepare dinner for Levy's neighbors, Simon Doonan and Jonathan Adler, at her home on Shelter Island, New York.
Zoe's Dumpling Crisis – (10 minutes, 30 seconds)
Follows 16-year-old Zoe who enlists the help of her two grandmothers, one Russian and the other Turkish, for a school cooking project. As the grandmothers' rivalry escalates, Zoe wishes she hadn't bothered to ask them in the first place. The need for cultural identity clashes with the kneading of dough, and Zoe soon realizes how important both of her grandmothers are to her – and that sometimes the way into people's hearts is through their stomachs.
The Zabar Shuffle – (3 minutes, 39 seconds)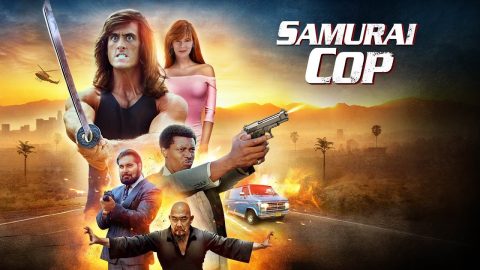 Aaron Weinstein is a respected violinist and mandolinist, widely regarded as one of the mandolin's leading exponents in the jazz idiom, and author of the jazz mandolin book Mandolin Chord Melody System (Mel Bay Publications). Aaron is also a creative filmmaker. Audience members of our 2021 SUMMER SHORTS FILM FESTIVAL are likely to  remember his delightful "Call Me Back: The Uncommon Wisdom of Yvette Slosch," starring Linda Lavin. This year's film is a charming music video honoring Zabar's. Located on Manhattan's Upper West Side, Zabar's is the famous "appetizing" shop, specialized in selling foods that generally go with bagels.

Wednesday, August 17, 2022
Theme: Relationships
Facilitator: Michal Naisteter
Bio: Michal Naisteter is a trained sex educator, professional matchmaker, and Sex Positive Mama to her own kids. She holds a Bachelor's degree in Jewish Studies from Penn State University and a Master's of Education in Human Sexuality from Widener University. And now, a PhD on dating in Philadelphia!

A Kiss Is a Kiss – (7 minutes, 9 seconds)
Boaz has never kissed a man before. Neither did Gaddy. Gali has a problem kissing Arabs, while Ibrahim thinks kissing Gali means giving up hope for the Palestinian nation. Yehudit, a retiree, is reluctant because she fears the kiss will repulse Maor, and Maor believes it's just weird to kiss a 72-year-old woman. These cultural barriers are exactly why filmmaker Uri Bar-On asked each of them to do just that, and expand beyond their personal comfort zones.
Hinda and her Sisterrrz – (27 minutes)
When Hinda Avery retired, she decided to paint the women in her family who had died in the Holocaust as a form of art therapy and a way to connect with her history. Gradually her paintings became bigger and more colorful as she no longer wanted to see herself and her family as victims but heroic, fun-loving, wonder women taking on the Nazis.
Finding Abraham – (30 minutes)
Finding Abraham is a wild, weird award-winning documentary that follows a group of young Arabs and Israelis on a fast-paced historic road trip across Israel. Quirky, insightful, challenging and with an outstandingly original musical score, Finding Abraham leads us through an emotional journey where the destination is Peace.
FINE (Beseder Gamur) – (7 minutes)
A couple and their two daughters are driving through the desert, on their way to a holiday feast. The girls are sleeping in the back seat, but their tranquility is disturbed when the dad hears a beloved song and tries to share the experience with them. At that moment, the familiar family dynamics begin to play out.
Wednesday, August 24, 2022
Theme: Humor
Facilitator: Jesse Bernstein
Bio: Jesse Bernstein is the Artistic Director of Theatre Ariel, Philadelphia's only professional theatre company dedicated to telling stories of the Jewish experience. He has also written, directed, and performed at theatres around the Philly area and across the country.
Circumcise Me: The Comedy of Yisrael Campbell – (37 minutes)
"Is it hot in here, or am I the only one dressed for Poland in the 17th century?" Yisrael Campbell looks more like an Orthodox rabbi than a comedian, but don't be fooled by the big black hat, frock coat and Hasidic side-curls. Born Chris Campbell in Philadelphia, the son of an ex-nun and a Catholic schoolteacher, he converted to Judaism not once, but three times: Reform, Conservative and Orthodox. His spiritual journey began as a drug-drenched teenager in his hometown and ended in Jerusalem among the suicide bombs of the Iintifada. So what's to laugh about? It's the way he tells it. CIRCUMCISE ME is a hilarious, searching and moving story of one man's quest for spiritual enlightenment against the bewildering backdrop of the Israeli-Palestinian conflict.
A Jew Walks Into A Bar – (24  minutes)
An ultra-Orthodox Brooklynite aspires to become a stand-up comedian in this refreshing, funny yet poignant depiction of the troublesome dichotomy and conflict between religion and career.
To Be A Cooperman – (17 minutes)
Aaron Cooperman, son of legendary police chief Itzik Cooperman. and the most honest officer on the force, is instructed to "disappear" a parking ticket against his will. But even he cannot imagine how serious the consequences will be.
Please note: this schedule is subject to change without notice.
Additional Information
ACKNOWLEDGMENTS
The Kehillah of Chester County is very grateful to our outstanding, dedicated volunteer Summer Shorts Film Festival committee members for their enthusiastic commitment to this project: Joseph Brin, Julia Gross, Mark Hager, Lynn Mantell, and Bunny Sitkoff.
We are indebted to The Colonial Theatre for their unwavering support, advice and partnership. Thank you to all of the members of The Colonial Theatre staff for their help, particularly Michal Kortsart and Bob Trate, and their new Executive Director, Jennifer Carlson.
Membership at The Colonial
Enjoy perks and benefits while supporting the iconic Colonial Theatre.
Become a Member
Sponsor an Event
You can support the Colonial's programs and, at the same time, promote your business!
Sponsor an Event