About
SHOW DATES: Friday, March 24th, Saturday, March 25th, & Sunday, March 26th.
Produced and performed by students from the Devon Preparatory School, in Devon, PA.
Theater Program Producer: Sara Haroun
Acting Director: Amanda Grahn
Music Director: Daniel Grayberg:
Dance Director: Heather Grayberg
Stage Crew Manager: Eric Shimpeno
Props and Costume Manager: Kelly Gilliford
---
When Brooklyn record store owner Rob finds himself unexpectedly dumped, his life takes a music-filled turn toward the introspective. Based on the popular novel by Nick Hornby, High Fidelity follows Rob as he struggles to discover how his relationship went awry, and strives to change his life in order to win back his sweetheart Laura. With memorable characters and a rock-and-roll score, this homage to music geek culture explores love, heartbreak, and the power of the perfect soundtrack. Contains adult language.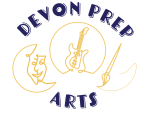 TICKETS
Adults: $22.00
Child (Under 18): $11.50
Front Row *Reserved*: $37.75
Additional Information
Ticket prices include the processing fee.
Membership at The Colonial
Enjoy perks and benefits while supporting the iconic Colonial Theatre.
Become a Member
Sponsor an Event
You can support the Colonial's programs and, at the same time, promote your business!
Sponsor an Event