Mushroom
Presented in collaboration with People's Light and Alianzas de Phoenixville
Proof of vaccination is no longer required. Masking remains encouraged but optional.
This performance is a free event and seating will be available on a first-come, first-served basis.
About
On October 7 from 7:30 – 9:00 PM, People's Light & Theatre brings a FREE community, one-act performance of the locally inspired, world premiere play Mushroom to the Colonial Theatre. 
This performance is a compilation of excerpted scenes (45 – 60 mins) from the mainstage production, followed by a panel discussion with Q&A (30 mins) with local organizers on "ALLYSHIP IN ACTION"
Únete a nosotros para un actuación GRATIS de extractos de la obra seguido de un panel de
discusion con los organizadores locales sobre "ALLIADAS EN ACCION"
Mushroom contains mature themes and is recommended for audience members 18+. 
About the Play: Mushroom 
A locally inspired world premiere play | Una obra de estreno mundial inspirada localmente
In Kennett Square, "the mushroom capital of the world," intersecting lives of immigrant families collide when a workplace injury, an unexpected romance, and the looming presence of immigration authorities have far-reaching ramifications for the entire community. From Pulitzer Prize-finalist and Mare of Easttown cast member Eisa Davis, Mushroom is the fourth locally-inspired world premiere developed through People's Light & Theatre's New Play Frontiers program following Project Dawn, Mud Row, and Bayard Rustin Inside Ashland.
En Kennett Square, "la capital mundial de los hongos," las vidas cruzadas de las familias inmigrantes chocan cuando una lesión en el lugar de trabajo, un romance inesperado y la inminente presencia de las autoridades de inmigración tienen ramificaciones de gran alcance para toda la comunidad. De la finalista del Premio Pulitzer y miembro del elenco de "Mare of Easttown," Eisa Davis, "Mushroom" es el cuarto estreno mundial de inspiración local desarrollado a través del programa "New Play Frontiers" en "People's Light," después de "Project Dawn," "Mud Row," and "Bayard Rustin Inside Ashland."
Mushroom is performed in both English and Spanish. The play's dialogue is modeled on the way our communities in Chester County naturally move between languages. Every performance includes English supertitles for the parts of the play in Spanish, and Spanish supertitles for the parts of the play in English. You will be able to read these supertitles from every seat in the theatre. Whether you understand English, Spanish, or both, you will understand the language in this play.  The story is based on the stories of our neighbors, friends, and family.
"Mushroom" es actuada tanto en inglés como en español. El diálogo de la obra se basa en la forma en que nuestras comunidades se mueven naturalmente entre los idiomas en el condado de Chester. Cada actuación incluye subtítulos en inglés para las partes de la obra en español, y subtítulos en español para las partes de la obra en inglés. Usted podrá leer estos subtítulos desde cada asiento del teatro. Ya sea que entienda inglés, español o ambos, usted comprenderá el idioma en esta obra. Esperamos que se una a nosotros para este estreno mundial basado en las historias de nuestros vecinos, amigos y familiares.
Major support for Mushroom has been provided by The Pew Center for Arts & Heritage, with additional support from Lead Individual Sponsors, Pat & Jane Lusk.
Sponsors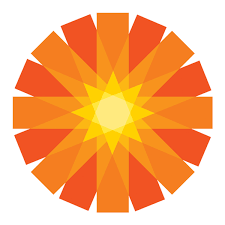 People's Light
People's Light, a cultural and civic center with theatre at its core, invites and creates opportunities for diverse communities to discover and celebrate our shared humanity. Their Fall/Winter series includes four unforgettable stories on stage Sept 2022 through March 2023.
Get Tickets
Alianzas de Phoenixville
Alianzas is the only non-profit organization of its kind in our area that focuses on diverse immigrant communities in offering a welcoming place that connects individuals to the resources needed to live in dignity and to have success in connecting with their immediate world and neighbors. Having that liaison helps individuals become an integral part of the Phoenixville area's social and economic growth.
Learn More
Membership at The Colonial
Enjoy perks and benefits while supporting the iconic Colonial Theatre.
Become a Member
Sponsor an Event
You can support the Colonial's programs and, at the same time, promote your business!
Sponsor an Event