About
The 2022 Science on Screen® season ends with a screening of Hidden Figures and a conversation with Information Technologist, Darla Wolfe.  This event is presented in partnership with The Fund for Women & Girls.
SCIENCE ON SCREEN ® PRESENTS:
Hidden Figures (2016) 
"Because of Them, We Will!" Did you know that sonar research developed in the 1960s played an integral part in the development of GPS systems found in cars and cell phones today? Technologist Darla Wolfe will address the impact of women and people of color on technological advancements past, present, and future.
The film screening begins at 7:30 PM in the 1903 Theatre followed by the presentation.
---
ABOUT THE SPEAKER: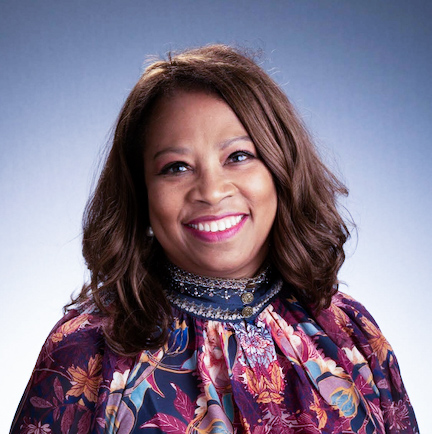 Darla Wolfe is an innovative executive who uses technology to drive business transformation and growth. She is passionate about bringing the power of tech to the forefront of society and believes access to STEAM (Science, Technology, Arts, Engineering, Math) education, especially among women and underserved populations is critical to driving ethical advances in technology.
Wolfe has over 20 years of leadership experience in Information Technology, manufacturing and entrepreneurship. She has held senior level roles at Fortune 500 companies including DuPont, Rohm and Haas, and SAP America and has led IT global teams to success.
Darla earned her BBA in Computer Science from Temple University, MBA in Leadership from Villanova University and earned a certificate in screenwriting from UCLA. She was one of the founding Board members of the Anne Welsh McNulty Institute for Women's Leadership, is on the Board of Trustees for Villanova University, is a member of the Forum of Executive Women and is a newly appointed member of the Farber Institute for Neuroscience at Thomas Jefferson University and Hospitals. She was named "A Disruptor You Need to Know" in 2018 by the Philadelphia Business Journal and one of the top 12 technologists of color in Philadelphia by Technical.ly magazine.
Darla has two adult sons, a PhD candidate in Neuroscience at Caltech and a Digital Marketing student athlete at Xavier University in Ohio. She and her husband Steve reside in Bryn Mawr, PA and Bethany Beach, DE.
ABOUT SCIENCE ON SCREEN ®:
Science on Screen ® is a grant-funded program that pairs film screenings with presentations by notable speakers in STEM fields. The Colonial Theatre is pleased to participate in this national program for a sixth, consecutive year. 
Science on Screen® is an initiative of the COOLIDGE CORNER THEATRE, with major support from the ALFRED P. SLOAN FOUNDATION.
---
FILM SYNOPSIS
Three brilliant African-American women at NASA — Katherine Johnson, Dorothy Vaughan and Mary Jackson — serve as the brains behind one of the greatest operations in history: the launch of astronaut John Glenn into orbit, a stunning achievement that restored the nation's confidence, turned around the Space Race and galvanized the world.
Membership at The Colonial
Enjoy perks and benefits while supporting the iconic Colonial Theatre.
Become a Member
Sponsor an Event
You can support the Colonial's programs and, at the same time, promote your business!
Sponsor an Event