About
"Bright Victory tackles a difficult problem and makes it absorbing and moving." – Associated Press
Released in 1951, the movie 'Bright Victory' is based off the 1945 novel called "Lights Out," which is about a WW2 soldier who is wounded in battle and lands in a military hospital, which is based around the Valley Forge General Hospital in Phoenixville. He is blinded by his wounds and becomes friends with another soldier there who is African American. Srgt. Nevins doesn't realize his friends race and tends to use casual racism in front of him and gradually learns his lesson in equality. Many scenes are filmed in Phoenixville and Kimberton and those local connections and scenes will be discussed along with a brief history of the hospital.
Film Synopsis: 
Unable to see after he's hurt on the battlefield, Sgt. Larry Nevins (Arthur Kennedy) lands in a military hospital with African-American soldier Joe Morgan (James Edwards) and attending nurse Judy Greene (Peggy Dow). Though he's engaged to a girl in America, Larry finds himself falling for Judy. Meanwhile, his casual racism damages his friendship with Joe. But, when he heads back to the U.S., Larry realizes how much he cares for Judy — and how wrong he was to judge others by their race.

About the Speaker: 
Ryan Conroy is a local historian who has worked with multiple local non-profit organizations and businesses in providing historical research and lectures specializing in Phoenixville and other local historical subjects. He has authored articles for magazines, websites, blogs and for documentaries on the Nat Geo channel. He serves as President of the Spring-Ford Area Historical Society, is a Councilman for Royersford Borough and past President of the Historical Society of the Phoenixville Area. He has a local history show online for Voxipop called Timeless Tales where he shared quick tidbits on Phoenixville area history. Ryan enjoys sharing his love of history and knowledge of some of his favorite subjects such as local history, photography, immigration, and military history.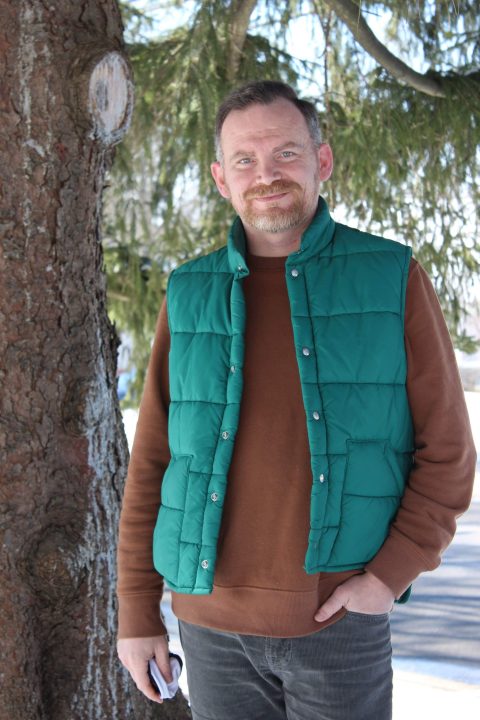 Sponsors
Information
Genre

War/ Drama

Director

Mark Robson

Released

1951

Runtime

1h 37m

Rated

Approved

Studio

Universal

Country

United States
Plan Your Visit
The Colonial is in the heart of Phoenixville's walkable downtown amid retailers, craft brewers, and eateries.
Plan Your Visit