About
This film is part of a seven week celebration of the Harry Potter Saga! The seven weekly screenings of each Harry Potter film will conclude with a single screening of both Deathly Hallows films. Costumes are encouraged.
Please note the earlier start time, 2:00 PM, which is different from the previous films. 
Please note that this will be both Part 1 and 2 of The Deathly Hallows. There will be a 15-minute intermission between the films. 
"Daniel Radcliffe has gone from awkward young boy to a rather magnificent young man, not unlike Harry Potter himself." – The IndependentCritic.com
FILM SYNOPSIS
A clash between good and evil awaits as young Harry (Daniel Radcliffe), Ron (Rupert Grint) and Hermione (Emma Watson) prepare for a final battle against Lord Voldemort (Ralph Fiennes). Harry has grown into a steely lad on a mission to rid the world of evil. The friends must search for the Horcruxes that keep the dastardly wizard immortal. Harry and Voldemort meet at Hogwarts Castle for an epic showdown where the forces of darkness may finally meet their match.
Sponsors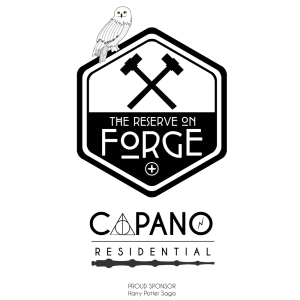 Information
Genre

Fantasy

Director

David Yates

Released

2010 & 2011

Runtime

4h 37min

Rated

PG-13

Studio

Warner Bros.

Country

United States
Plan Your Visit
The Colonial is in the heart of Phoenixville's walkable downtown amid retailers, craft brewers, and eateries.
Choose A Restaurant