About
This film is part of a seven week celebration of the Harry Potter Saga! The seven weekly screenings of each Harry Potter film will conclude with a single screening of both Deathly Hallows films. Costumes are encouraged.
"I think it's the best of the series, fairly easily, and a testament to why occasionally throwing a massive budget at an endeavor of this scope can be considered a reasonable decision." – Film.com
FILM SYNOPSIS
As Death Eaters wreak havoc in both Muggle and Wizard worlds, Hogwarts is no longer a safe haven for students. Though Harry (Daniel Radcliffe) suspects there are new dangers lurking within the castle walls, Dumbledore is more intent than ever on preparing the young wizard for the final battle with Voldemort. Meanwhile, teenage hormones run rampant through Hogwarts, presenting a different sort of danger. Love may be in the air, but tragedy looms, and Hogwarts may never be the same again.
Common Sense Media is an organization that creates trusted media ratings with families in mind. See their reviews and age recommendations for Harry Potter and the Half-Blood Prince here.
Sponsors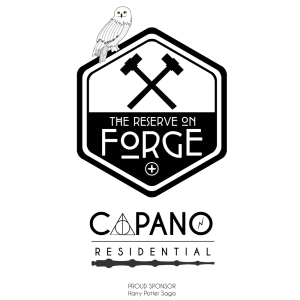 Information
Genre

Fantasy

Director

David Yates

Released

2009

Runtime

2h 33m

Rated

PG

Studio

Warner Bros.

Country

United States
Plan Your Visit
The Colonial is in the heart of Phoenixville's walkable downtown amid retailers, craft brewers, and eateries.
Choose A Restaurant