About
This film is part of a seven week celebration of the Harry Potter Saga! The seven weekly screenings of each Harry Potter film will conclude with a single screening of both Deathly Hallows films. Costumes are encouraged.
"By focusing the story on Harry (a leaner and slightly meaner Daniel Radcliffe) and his exploits, Yates dispenses with many of the novel's subplots and is able to push the story forward, ominously foreshadowing the dark times to come." – New Yorker
FILM SYNOPSIS
Now in his fifth year at Hogwarts, Harry (Daniel Radcliffe) learns that many in the wizarding community do not know the truth of his encounter with Lord Voldemort. Cornelius Fudge, minister of Magic, appoints his toady, Dolores Umbridge, as Defense Against the Dark Arts teacher, for he fears that professor Dumbledore will take his job. But her teaching is deficient and her methods, cruel, so Harry prepares a group of students to defend the school against a rising tide of evil.
Common Sense Media is an organization that creates trusted media ratings with families in mind. See their reviews and age recommendations for Harry Potter and the Order of the Phoenix here.
Sponsors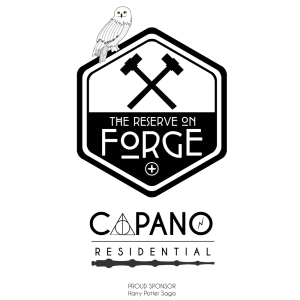 Information
Genre

Fantasy

Director

David Yates

Released

2007

Runtime

2h 18m

Rated

PG-13

Studio

Warner Bros.

Country

United States
Plan Your Visit
The Colonial is in the heart of Phoenixville's walkable downtown amid retailers, craft brewers, and eateries.
Choose A Restaurant