About
This film is part of a seven week celebration of the Harry Potter Saga! The seven weekly screenings of each Harry Potter film will conclude with a single screening of both Deathly Hallows films. Costumes are encouraged.
"Cuaron's Prisoner of Azkaban, while a touch less faithful to the details of Rowling's oeuvre, captures far better its mood, the constant sense of wondrous discovery and lurking danger." – The New Republic
FILM SYNOPSIS
Harry Potter's (Daniel Radcliffe) third year at Hogwarts starts off badly when he learns deranged killer Sirius Black (Gary Oldman) has escaped from Azkaban prison and is bent on murdering the teenage wizard. While Hermione's (Emma Watson) cat torments Ron's (Rupert Grint) sickly rat, causing a rift among the trio, a swarm of nasty Dementors is sent to protect the school from Black. A mysterious new teacher helps Harry learn to defend himself, but what is his secret tie to Sirius Black?
Common Sense Media is an organization that creates trusted media ratings with families in mind. See their reviews and age recommendations for Harry Potter and the Prisoner of Azkaban here.
Sponsors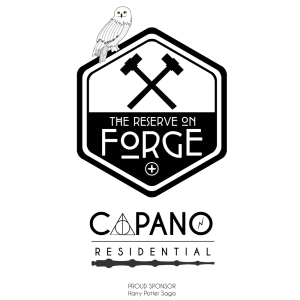 Information
Genre

Fantasy

Director

Alfonso Cuarón

Released

2004

Runtime

2h 22m

Rated

PG

Studio

Warner Bros.

Country

United States
Plan Your Visit
The Colonial is in the heart of Phoenixville's walkable downtown amid retailers, craft brewers, and eateries.
Choose A Restaurant