About
"It's very entertaining, and though it's rude in an R-rated way, it has the good taste never to promise more than it can deliver." – New York Times
"Repo Man comes out of left field, has no big stars, didn't cost much, takes chances, dares to be unconventional, is funny, and works. There is a lesson here." – Roger Ebert
FILM SYNOPSIS
After being fired from his job, Los Angeles slacker and punk rocker Otto (Emilio Estevez) lands a gig working for an eccentric repossession agent named Bud (Harry Dean Stanton). At first, Otto is reluctant to work as a repo man, but he grows to love the fast-paced job. After learning of a Chevy Malibu that has been given a $20,000 price tag, Otto embarks on a quest to find the car with the beautiful Leila (Olivia Barash), who claims the trunk's contents are otherworldly.
Sponsors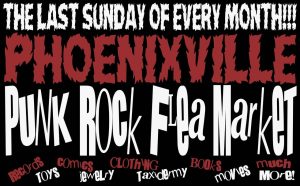 We are thrilled to be pogo dancing with the Phoenixville Punk Rock Flea Market on this presentation of 'Repo Man.' The PRFM is the last Sunday of every month!
Learn More About the Sponsor
Information
Genre

Comedy

Director

Alex Cox

Released

1984

Runtime

1h 32m

Rated

R

Studio

Universal

Country

United States
Our venue's safety protocols and COVID-19 policies are updated as compliance requirements and CDC and other recommendations change.
Plan Your Visit