About
Film print courtesy of Exhumed Films. 
"The imagination that went into the visual effects, the set design, and the alien gadgetry makes it easy to overlook any minor deficiencies in other departments." – FIlm Frenzy
When teenagers Mike (Grant Cramer) and Debbie (Suzanne Snyder) see a comet crash outside their sleepy small town, they investigate and discover a pack of murderous aliens who look very much like circus clowns. They try to warn the local authorities but everyone assumes their story is a prank. Meanwhile, the clowns set about harvesting and eating as many people as they can. It's not until they kidnap Debbie that Mike decides it's up to him to stop the bloody rampage.
Sponsors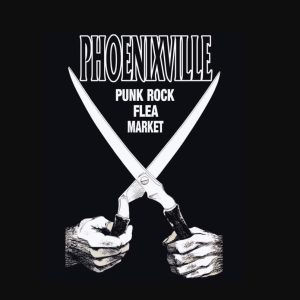 Phoenixville Punk Rock Flea Market
Your once-a-month destination for good times, loud music, stiff drinks and amazing wares from a variety of makers and sellers!
Follow the Flea on Facebook
Information
Genre

Sci-Fi

Director

Stephen Chiodo

Released

1988

Runtime

1h 28m

Rated

PG-13

Studio

Park Circus

Country

United States
Plan Your Visit
The Colonial is in the heart of Phoenixville's walkable downtown amid retailers, craft brewers, and eateries.
Plan Your Visit