One-Night-Only!
A special preshow live performance by Dylan Zangwill will start at 6:30, prior to the screening.
About
Fans will have the opportunity to re-live or experience for the first time, the once-in-a-lifetime interpretations of many classics from the Willie Nelson songbook. The two-hour-plus limited release film will feature unimaginable collaborations, surprise appearances, music royalty and the man himself. This Concert film showcases remarkable performances from the two-night star-studded event celebrating Willie Nelson's 90th birthday. Don't miss your chance to be part of the Willie Nelson experience and see it on the big screen!Line up: Willie Nelson, Allison Russell, Billy Strings, Bobby Weir, Booker T. Jones, Buddy Cannon, Charley Crockett, Chris Stapleton, Daniel Lanois, Dave Matthews, Dwight Yoakam, Edie Brickell, Emmylou Harris, Gary Clark Jr, George Strait, Jack Johnson, Jamey Johnson, Keith Richards, Kris Kristofferson, Leon Bridges, Lily Meola, Lukas Nelson, Lyle Lovett, Margo Price, Miranda Lambert, Nathaniel Rateliff, Neil Young, Orville Peck, Particle Kid, Rodney Crowell, Roseanne Cash, Sheryl Crow, Shooter Jennings, Snoop Dogg, Stephen Stills, Sturgill Simpson, The Avett Brothers, The Lumineers, Tom Jones, Tyler Childers, Warren Haynes, Waylon Payne and Ziggy Marley.
---
PRESHOW LIVE PERFORMANCE BY DYLAN ZANGWELL
Maybe you saw Dylan Zangwill on America's Got Talent wooing the audience with his big voice and playing the Hammond Organ? Or perhaps you caught him playing live at one of the many venues he calls home on the East Coast? One thing is for sure, Dylan Zangwill isn't your average teenager. He would rather spend endless hours honing his craft: singing, songwriting, playing guitar, piano, and Hammond Organ, than go skateboarding with his friends. Dylan thinks only about composing and playing music and has his eye on the prize of being a world-class musician and songwriter while hopefully touring the world by his 20th birthday.
Dylan's musical adventure started at a young age when he was introduced to The Beatles. He had an immediate connection to Rock and The Blues. It wasn't long before Dylan could play his favorite tunes on the piano, which motivated him to keep practicing. Dylan picked up the guitar when he was 9, and fell in love with the sound and began forming bands with his friends.
In the fall of 2018, Dylan's family opened Stolen Sun, a brewery and coffee roastery in Exton, PA, where he had an upright piano that he would jump up and play music for the guests. Dylan spent the next couple of years at the brewery playing regularly and honing his skills by learning, memorizing, and writing new material.
In September 2020, Dylan was introduced to the Hammond B3 by his Uncle, an amazing Hammond player, and technician. Dylan was immediately enthralled by the instrument. He began learning how to play the organ and became fascinated by the inner mechanics of the instrument.
Dylan was picked up by talent scouts who were able to land him a spot on the highly successful TV series, America's Got Talent, where he was able to showcase his vocals, piano playing, and Hammond organ skills in front of a national audience. Following America's Got Talent, Dylan has new opportunities coming his way weekly including more TV appearances because of his unique talent and work ethic.
Dylan Zangwill is creating his own signature sound as a singer/songwriter and musician who is a rock artist with a little pop and a pinch of southwestern country favor. One day soon you will hear Dylan's voice on the radio and instantly recognize him.
Sponsors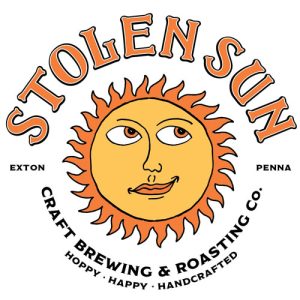 Information
Genre

Biography/ Music

Released

2023

Runtime

2hr 45m

Rated

NR

Studio

Blackbird Presents

Country

United States
Plan Your Visit
The Colonial is in the heart of Phoenixville's walkable downtown amid retailers, craft brewers, and eateries.
Plan Your Visit