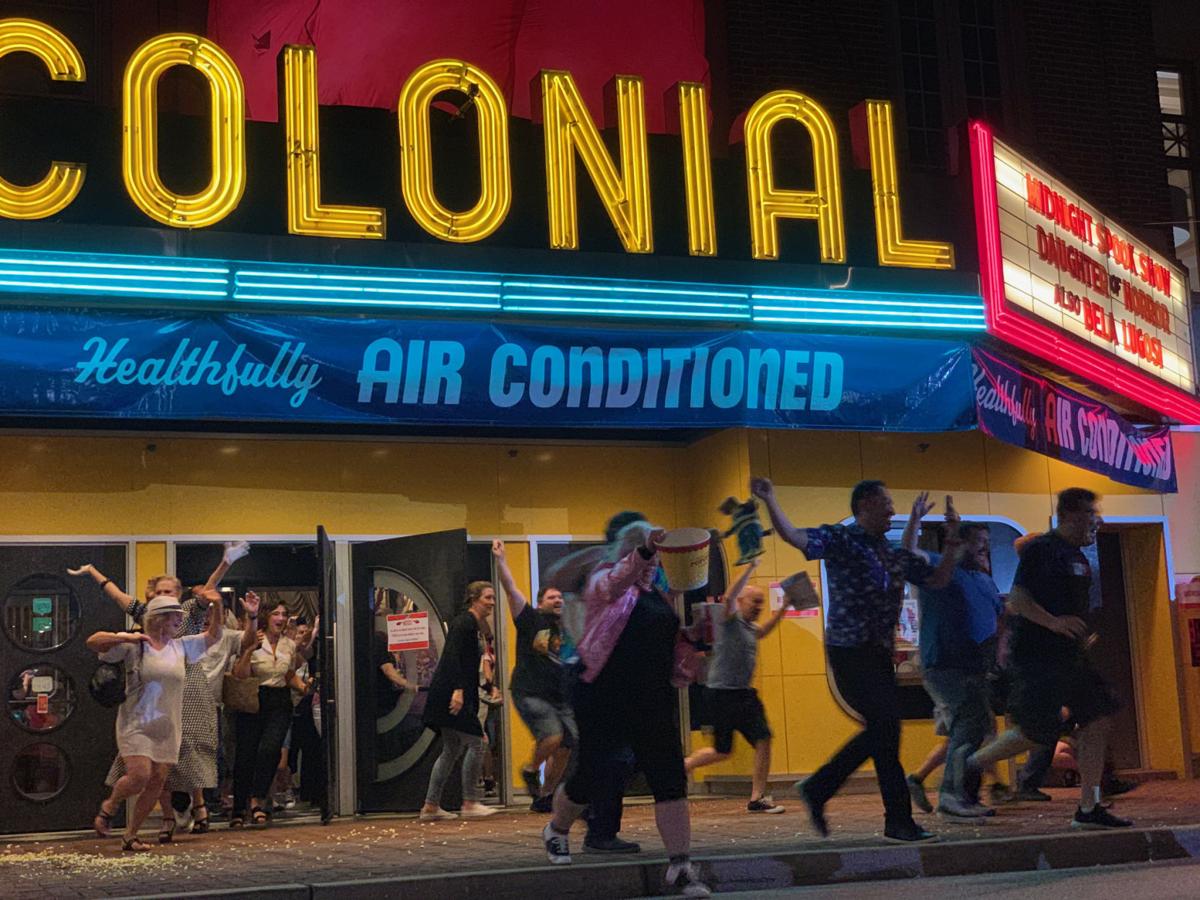 PHOENIXVILLE — A December crowdfunding effort by the historic Colonial Theatre in Phoenixville was successful — and will allow the venue to continue operating "well into February."
That is good news for the theater, which also received the go ahead to reopen with the expiration of Gov. Tom Wolf's COVID restriction on Jan. 4. The venue announced this week it will officially reopen for business on Friday, Jan. 15.
The Colonial announced its GoFundMe campaign at the end of October, setting a goal of raising $50,000 by Dec. 31. The campaign reached out directly to fans of the historic entertainment venue to let them know the theater needed funds to keep going, according to Bob Trate, marketing director for the Colonial Theatre.
The money, the theater explained on its GoFundMe campaign site, would be used to help the theater meet its financial obligations — salaries and health benefits for employees, utilities, and maintenance.
The Colonial met its GoFundMe goal ahead of schedule, raising $53,555.
Emily Simmons, director of development, said in an emailed response to questions, that about 500 fans of The Colonial made donations "from as far away as the Netherlands and the French Riviera and close as our own street."
"As we had hoped, many GoFundMe donors were new contributors," she added. The largest gift made to the GoFundMe campaign was $5,000.
Donors who gave $50 or more could enjoy optional premiums ranging from limited edition items like enamel pins and 'Chill blankets' to special experiences like the ability to select a full month of Classic film programming and seat naming.
The GoFundMe campaign was part of the theater's typical year-end fundraising effort, Simmons said, adding that The Colonial Theatre benefited from "many generous, additional donations through regular channels.
"We have a community that deeply values film and live arts here and without them, we couldn't achieve our mission," she added.
The recent pandemic relief bill passed by legislators and signed by President Donald Trump in December includes $15 billion in grants to movie theaters, live entertainment venues, live theaters and museums.
"Arts venues are truly integral to local economies. In our last 'normal' year of operation, the Colonial drew over 73,000 visitors to Phoenixville, along with their spending at local eateries and retailers," Simmons added. She said details about how the funding will be awarded, "but we're poised to take action" when application, guidelines and deadlines are made available.
Reopening — for the second time
Pennsylvania's COVID restriction on theaters was lifted as of Jan. 4. Trate said The Colonial will open Jan. 15 — after taking time to plan its programming and get everything ready. He added that the theater will also be launching a new "and better" website later this month.
Movies planned for the first week include "Grease" and "The Shining," while upcoming shows include "Groundhog Day," "Casablanca" on Feb. 14, and a mini Sean Connery tribute with "Goldfinger."
Like many businesses, the Colonial Theatre is operating on a reduced occupancy level — at a 10% capacity. That means that in its largest theater, the 1903 theater, a total of 64 people can be seated. Trate said they are capping seating in the White Rabbit theater at 12, and then 6 people in the smallest, Berry theater.
Trate said private screenings will continue to be offered at the Colonial. For $125 — or $100 for members — theaters can be rented for private screenings. That price includes a small popcorn for everyone.
Trate said there have been repeat customers scheduling private screenings.
"They are coming to a place they want to make sure is here after this is over," he said. He added that the private screenings are being considered as something to keep once the pandemic has passed.
Known for Blobfest, the Colonial Theatre was unable to host the annual event in 2020 — so it quickly organized a virtual event. It was, according to Trate, "our biggest 'aha' moment." He said people are already asking whether The Colonial will consider doing Blobfest virtually this year as well. It is something that the theater is talking about, according to Trate, who said the 2020 virtual program reached a wider audience across 32 states and two Canadian provinces.
"We are considering filming segments, moving them to a virtual format and making it available, to enable people who might not be able to get here, to get a taste of what it is like," Trate added.
The Colonial Theatre's new website is being finalized and will be announced on The Colonial's social media channels. When it goes live, the new site will feature avatars for staff, and Trate said visitors can participate in a scavenger hunt on the site for a chance to win a prize.