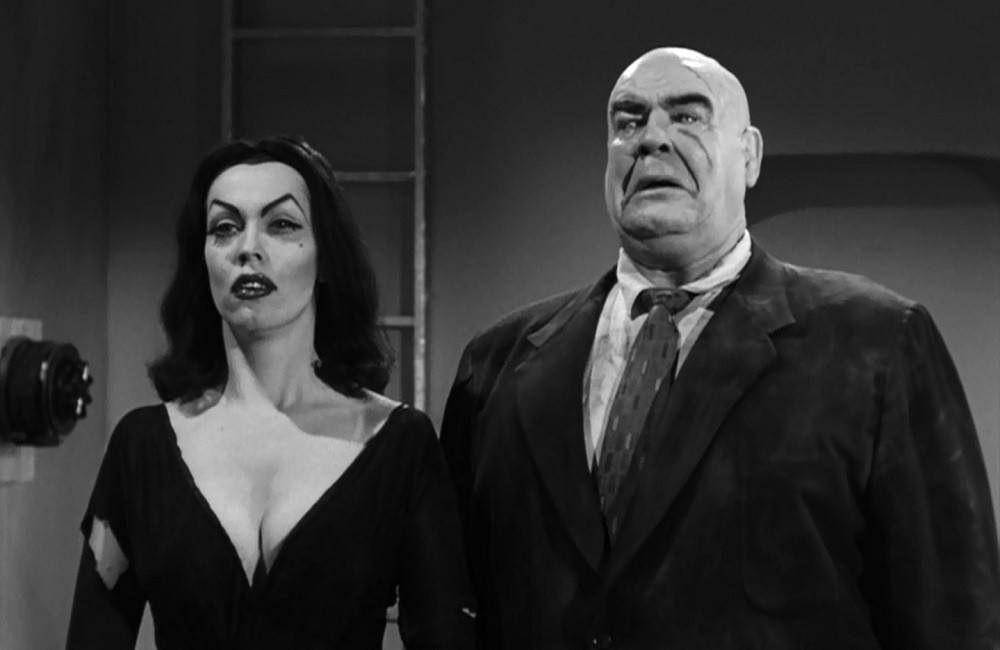 Pennsylvania's Colonial Theatre is offering a virtual marathon of classic horror to get you in the mood for Halloween season.
The Colonial Theatre in Phoenixville, PA is no stranger to weird fare. While the beautifully-preserved cinema is home to first-run and art-house selections, they also offer a slew of special programs.
In previous years, their Labor Day weekend Splatterfest event put viewers through an all-night wringer of five horror films. The theatre maintains a place in pop-culture history as the location patrons ran screaming from in 1958's The Blob ("Blobfest" happens every July 4).
It's where I saw Frank Conniff and Trace Beaulieu riff The Tingler as part of their "The Mads are Back!" road show. Next year, the one and only John Waters will be stopping by.
So, at a time when the major cinema chains are in disarray, the Colonial has been quietly operating over the last few months, bringing classic and current cinema to their screens while emphasizing new safety protocols in the face of COVID-19.
Keeping with their penchant for honoring the macabre, the Colonial Theatre is getting into the Halloween spirit with "A Nightmare on Bridge Street," a virtual event. Their website offers the following tease:
"As the nights turn brisk and the shadows let loose their creatures, join us for 'A Nightmare on Bridge Street: Colonial Theatre Halloween Marathon', a virtual event in the same fashion as this year's Blobfest."
With this Halloween carrying pandemic-related concerns, adults and kids alike have to plan accordingly. The good news about this "Nightmare" is the approachable nature of its programming lineup – the most recent movie on the schedule is 1968's Night of the Living Dead, and while that film still has its extreme moments, at least they're in black and white.
The festivities commence on October 10, with the following titles:
6:00pm EST/3:00pm PST – Creepy Cartoon Cavalcade!
6:30pm EST/3:30pm PST – The Bat (1959)
8:00pm EST/5:00pm PST – Plan 9 From Outer Space (1957)
9:30pm EST/6:30pm PST – Dementia 13 (1963)
10:45pm EST/7:45pm PST – Night of the Living Dead (1968)