by Anna Orso, Posted: December 22, 2020
It's been nine months since the Ardmore Music Hall's doors were open to the public, and the venue is burning through some $20,000 a month to cover costs like building upkeep, utilities, and insurance, at the same time it's earning next to no revenue.
But the industry this week received its first major shot of hope.
Of the roughly $900 billion federal coronavirus relief package Congress was expected to pass this week, $15 billion was set aside for independent entertainment venue operators as part of the Save Our Stages Act, which establishes a grant program through the Small Business Administration that would disburse funds up to 45% of a venue's revenue from 2019.
Ardmore Music Hall co-owner and talent buyer Chris Perella, who's also a player in Philadelphia's music club scene, is among the local operators who felt a sense of relief Monday, saying the federal support could keep his business from laying off the handful of workers it has retained.
The proof will be in the fine print that industry leaders are still combing through, he added, but if the act is implemented as they envisioned, it will "take an immense amount of pressure off."
"It just brings a huge sense of hope and optimism and some buoyancy," Perella said, "to a whole industry of people who have been really grasping at straws the past nine months straight."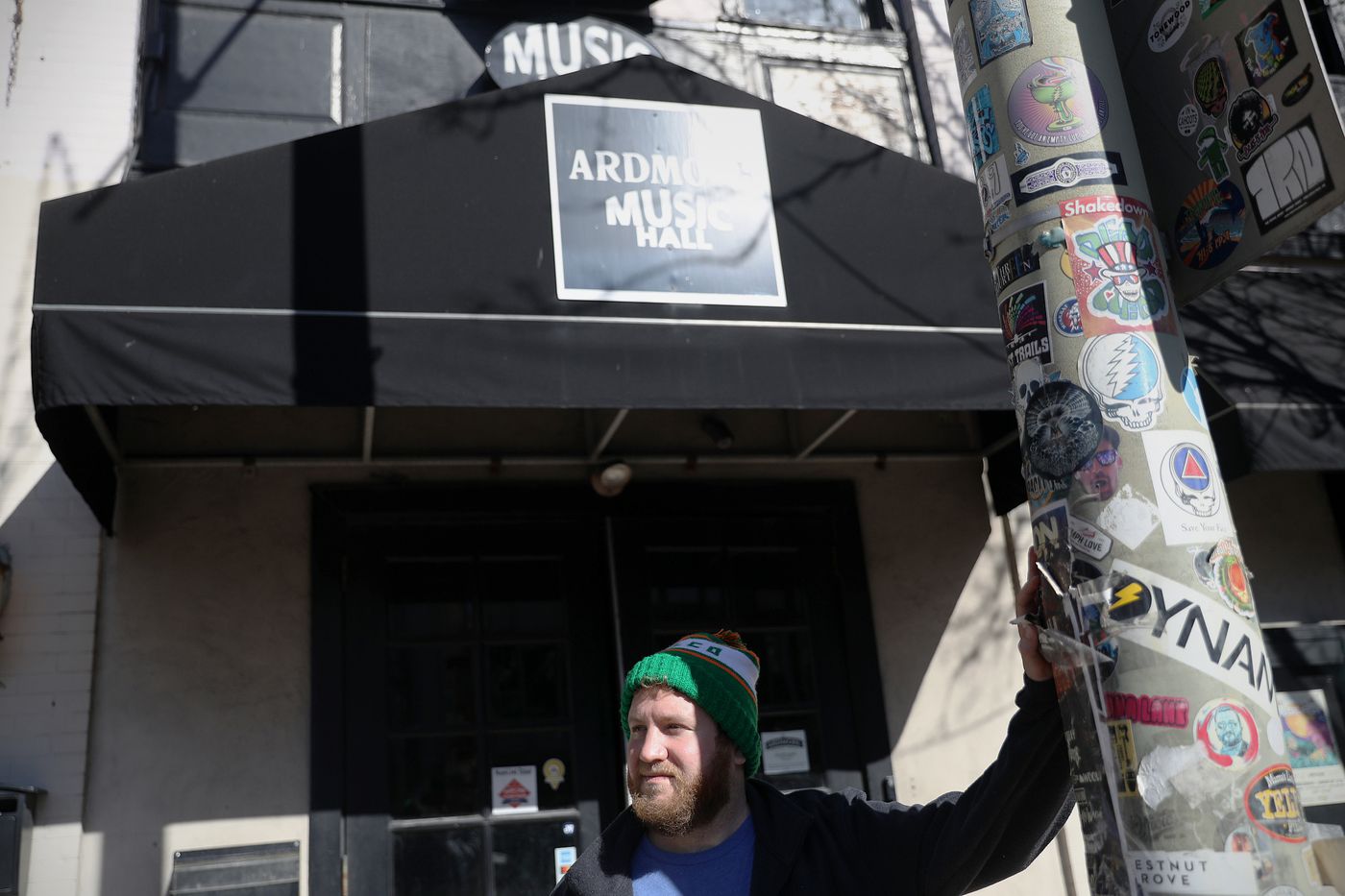 Save Our Stages was championed by the National Independent Venue Association, a coalition that formed this year and represents more than 3,000 venues. The group said in June that revenue loss was around 95% for most of its members, and about nine in 10 operators feared a permanent closure by the end of the year without dedicated federal assistance.
Hal Real, founder and president of World Cafe Live and a cofounder of NIVA, said Monday he felt "cautiously optimistic" and said, assuming the bill passes as is, the group is now focused on ensuring the program is implemented as quickly as possible to save businesses on the brink.
This is great news," he said, "but how many people are just hanging on by a thread and can't hang in for another 90 days?"
He said the group is also equally glad for the extension of unemployment benefits for laid-off workers, of which there were about 80 from World Cafe Live, Real said. He doesn't anticipate normal operations to fully resume until fall 2021.
Most live performance venues in Pennsylvania have been closed since March as part of the government restrictions aimed at slowing the spread of the coronavirus, which is more easily transmitted among crowds in smaller, indoor spaces.
Between the two venues, Agnew and his partners have canceled more than 250 shows and refunded more than $350,000 in ticket sales, feeling like "someone took a vacuum cleaner to our bank account while bringing in zero dollars," he said on the Zoom call, organized by the office of City Councilman David Oh.
Agnew said news of the expected federal assistance provides "the chance to be able to reopen and start making up all that ground."
"For the first time since last spring, I feel that we can finally begin to see the finish line," he said. "We just need a little bit of help to get there."
In addition to concert venues, indie movie theaters across Pennsylvania were forced to close in March and again this fall as the second surge of virus cases and hospitalizations has gripped the commonwealth. While some theaters were open for a few months this summer, their capacities were capped, and getting customers to show proved easier said than done.
Venue operators had to get creative to survive. Some have hosted outdoor or virtual shows and screenings. Others flirted with ditching their independence. Plenty have crowd-funded, to varying levels of success.
In downtown Phoenixville, the Colonial Theatre closed one of its screens to the public and started booking it for private showings, so families could pay $125 ($100 for members) to see a movie like "Frozen" or "Die Hard" with just their circle, said Robert Trate, the theater's marketing director.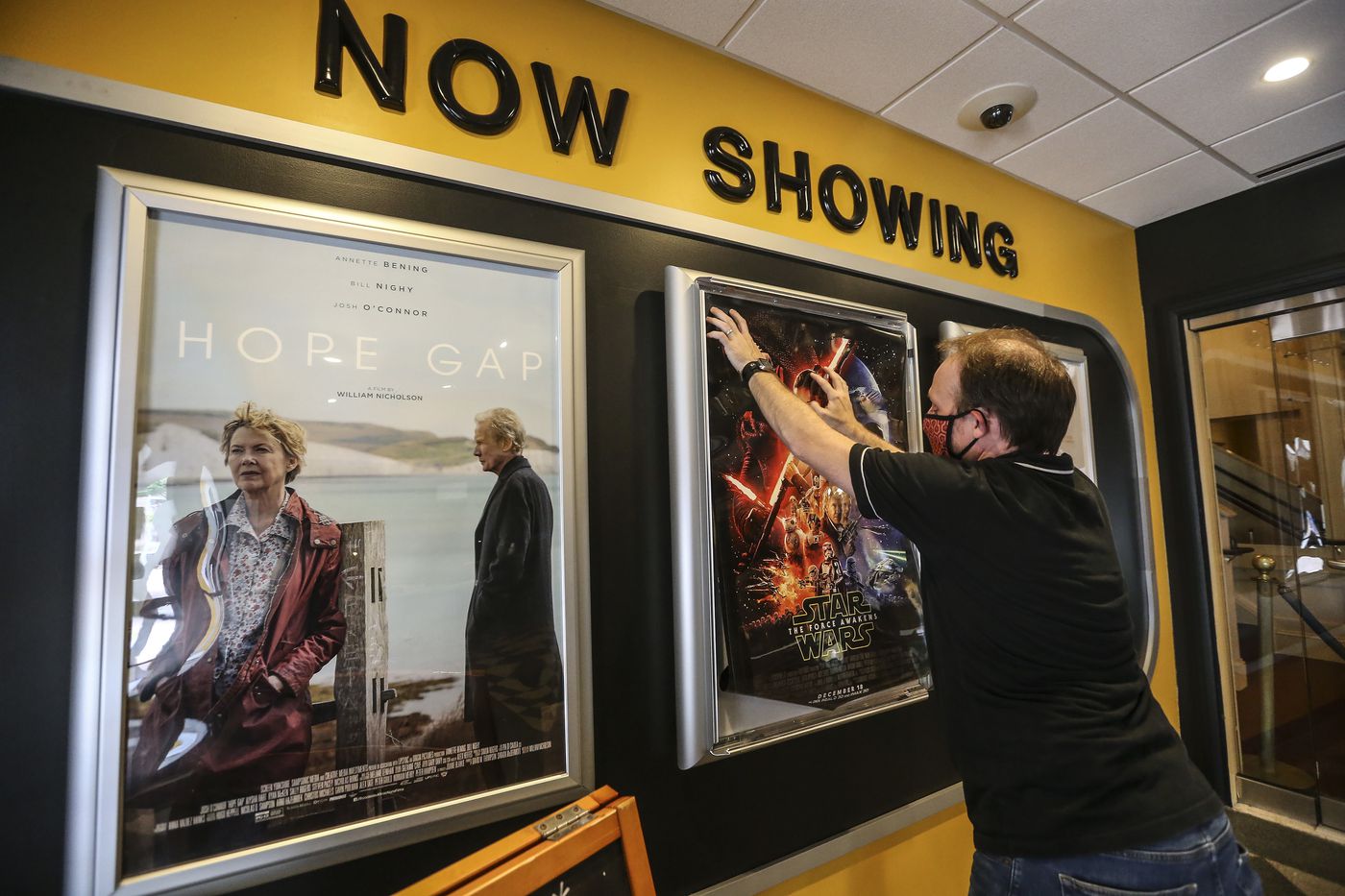 It was popular, and the screen was booked up through Christmas, three shows a day, four days a week. That is, until Dec. 12, when Gov. Wolf's administration implemented new restrictions requiring movie theaters and entertainment venues shut down as coronavirus cases soared.
The latest closure order makes the federal relief funding that much more vital and will allow the theater to retain some staff and keep its building maintained, Trate said.
The Philadelphia Film Society, which operates the PFS Roxy in Center City, raised $170,000 through a summertime GoFundMe drive and drew in some revenue by hosting drive-in film screenings at the Navy Yard, said J. Andrew Greenblatt, CEO and executive director of the society, a nonprofit. The Save Our Stages funding could help the group retain some employees it planned to lay off at the beginning of 2021.
The theater has been closed since March. PFS held its annual film festival in an almost entirely virtual capacity, but Greenblatt said it couldn't compare to the communal, in-person experience that he hopes will be back by spring.
"Comedies are never as funny alone and horrors are never as scary, dramas never as emotional," he said. "There's a wave that cuts through that room in the dark, and you feel it. You feel that shared experience that creates that commonality that I think everyone is striving for now."