By Marlene Lang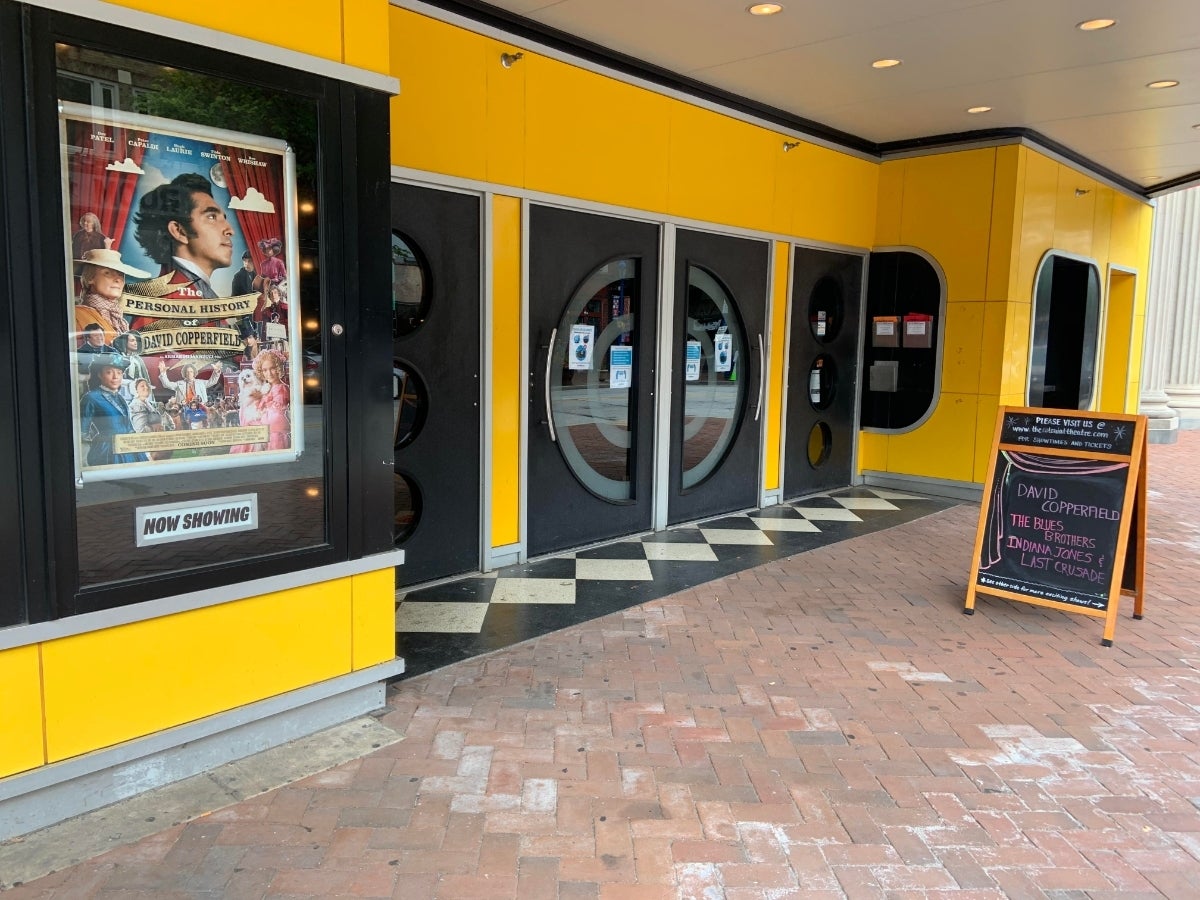 PHOENIXVILLE, PA — How do you keep a historic theater venue open when seating is only at 10 percent capacity?
That's the challenge faced by Phoenxiville's Colonial Theatre, a community landmark since it opened as an opera house in 1903. The Colonial in nearly 120 years has also been a vaudeville venue that headlined Houdini and the first to show silent movies locally. It's famous as the theater invaded by "The Blob" in the 1958 classic film by that name.
After a temporary shuddering for COVID-19 mitigation, the theater-turned-non-profit reopened Jan. 15. Colonial Theatre Executive Director Ken Metzner said the non-profit also just rolled out a new website and is finding creative ways to fulfill its mission and live its values, with the help of the community.
Metzner emphasized that businesses in Phoenixville depend on each other. "When people come to town for an arts event they spend money on food and drinks, they pay for parking, they go shopping. Sometimes people come here as a destination and stay in hotels."
The interdependence he points to is recognized in Phoenixville, where there is an awareness that it take everyone to make it all work. "It is incumbent on the Colonial Theatre to reach out to multiple communities, to welcome and include them," Metzner said.
The community has shown its appreciation for the Colonial. A GoFundMe campaign very recently took in more than $50,o00 for the Colonial Theatre.
Bob Trate, Director of Marketing. "Businesses are having fundraisers for us. They know we all rely on each other." He said vendors have helped, booking agencies have cut their fees for theaters, and film distribution fees on older films have been reduced across recent months, as the pandemic crush the movie business.
Metzner described the "aggressive management of expenses" that the pandemic forced into play. Sixteen hourly box office workers were laid off, and with the film schedule shrunk to four days a week, staff who remained took big cuts in their hours worked and pay. "They have sacrificed," he said.
Grants and fundraising, with "great community support" have made it possible to break even and has taken off pressure to sell concessions, which normally help fund the large cost of new film releases, Metzner explained.
Root Down Brewery created a brand just for the Colonial. When brewery customers bought the Colonial Holiday Special brew part of the price went to the theater. Proceeds added up to several thousand dollars, Trate said. When the Colonial is able to open its concessions sales it sells beer, including Root Town's Colonial brand. "We killed a keg," said Trate.
Trate and Metzner know the pandemic has hit businesses hard everywhere. But in terms of their own finances, COVID-19 had "absolutely the worst timing."
Phoenixville Borough provided funding 15 years ago that helped Colonial Theatre acquire the adjacent National Bank building that provided space for two more screens. No payments were required for 15 years, Metzner explained.
"The first payment is due in May 2021," Metzner said. With the theater struggling, a $1,400 monthly payment is a problem.
They said Colonial Theatre has asked the Phoenixville Borough Council to consider deferring the payments again. "The borough council is looking at it," Metzner said.
The Colonial became a non-profit in 1996 and serves as a landmark and anchor of downtown business in Phoenixville. Its mission expresses a belief that film and live performances and nurture a community by bringing people together. The stories told in performance art "help people navigate a complex world," the theater's core values state.
The Colonial's values statement points to historic spaces like the theater that serve as a "touchstone for community identity."
Metzner believes that any time people come together and laugh together, it makes us better people.
"One Night in Miami" was the comeback show, featured through Jan. 28. Though the film is streaming on Amazon, the Colonial chose to screen it, knowing there is always an audience of those who prefer the big screen. Also, he noted, filmmakers like Amazon and Netflix must have theater showings to make them eligible for certain awards. Many film distributors are releasing films for streaming and theaters at the same time.
Though the Colonial follows "Cinema Safe" protocols, COVID-19 remains a deterrent to gathering. "People are still very hesitant to come into an enclosed space," Metzner said.
No live performances are allowed, he said, as the theater falls in the "event gathering" category, for safety guideline purposes. He said 65 are allowed in the main theater space at a time while allowing for distancing, 17 are allowed at a time in the mid-sized theater space, and only six may meet in the small theater space.
For the reluctant, Metzner said there are private screenings, where groups of up to 17 can rent the whole theater. At $125 for non-members, he said it's really not more per person than someone might pay to go to the movies elsewhere.
The theater is busy scheduling for the fall. "We expect to have a very busy late summer, fall, and next winter," Metzner said.
The Colonial Theatre's new website and movie schedules can be found here.