Proof of vaccination is no longer required. Masking remains encouraged but optional.
About
Jon Lovitz is among the best-known comedians of the last four decades, and a celebrated star of Saturday Night Live (SNL), where he gained initial fame as a cast member from 1985 to 1990 and earned two Emmy nominations. His hilarious, memorable SNL characters included Hanukkah Harry, the Devil himself, and Tommy Flanagan of Pathological Liars Anonymous ("Yeeeeah, that's the ticket") – but his work after is a trove of memorable performances that demonstrate Lovitz's indelible mark on comedy culture, his inventive improv, and singular style.
Lovitz is one of few performers to begin as an actor and later become a celebrated, headlining comedian. He studied drama at UC Irvine, then trained with Tony Barr at the Film Actors Workshop and joined the famous improv ground, The Groundlings in 1982, where he met future SNL castmate, Phil Hartman. It wasn't until later in 2003 that Lovitz began his stand-up career at Los Angeles' Laugh Factory. Lovitz would go on to star in several Comedy Central Roasts for Bob Saget and Charlie Sheen, and generate a lengthy list of television and film credits.
His distinctive voice resulted in voiceover work for various animated series, including numerous episodes of The Simpsons and cult classic The Critic, and the animated feature Hotel Transylvania. Lovitz also had many starring roles and cameos on various television shows, including the NBC sitcom, NewsRadio, Friends, and The New Celebrity Apprentice. Among his many notable films are several directed by friend Penny Marshall: Jumpin' Jack Flash, Big, and A League of Their Own, where he was outstanding as the scout, Ernie "Cappy" Capadino. Among his many other films are Liar, Liar, starring Jim Carrey; Woody Allen's Small Time Crooks; Coneheads; Adam Sandler's The Wedding Singer and Little Nicky; and the comic remake of The Stepford Wives. Lovitz also appeared on Broadway in Neil Simon's The Dinner Party, has sung at Carnegie Hall several times; and has performed live with Robbie Williams.
OPENING ACT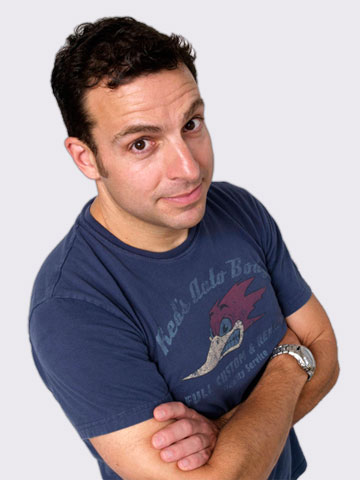 Chris Coccia's act is a perfect combination of hilarious material and the ability to present it "in the moment," flowing seamlessly between material and improvised interaction with the crowd. Chris keeps a full schedule working everything from the country's top comedy clubs to corporate events to college shows. In addition, Chris won the 2009 Purina Pet Comedy Challenge, a national competition with a $10,000 prize. He was also invited to be part of the Great American Comedy Festival in Johnny Carson's hometown, Norfolk, NE, put together by Eddie Brill, Talent Coordinator for the Late Show with David Letterman. He has appeared on Comedy Central, the Game Show Network, and XM Radio. Chris is also a frequent and favorite guest on several Philadelphia-based radio shows.
---
TICKETS
Gold Circle: $54.50
Orchestra: $44.50
Front Balcony: $44.50
Rear Balcony: $34.50
Additional Information
Tickets are non-refundable. Reserved seating. Ticket prices do not include the $8 per ticket Processing Fee. This fee will be added at check out. Tickets available with cash, check or credit card at the Colonial Theatre Box Office, or online. Please note that the seats in the rear balcony have limited legroom.
Membership at The Colonial
Enjoy perks and benefits while supporting the iconic Colonial Theatre.
Become a Member
Sponsor an Event
You can support the Colonial's programs and, at the same time, promote your business!
Sponsor an Event