About
The Italian Horror Film Festival returns to the Colonial Theatre for an all-night, bete noir featuring five favorites plucked from Splatterfest's past – all on 35mm!
The 2022 selection is filled with incredibly strange, gory Italian horror cinema. Delight in the macabre madness.
Children under 17 must be accompanied by a Parent or Guardian. Tickets are non-refundable. Ticket prices include the Processing Fee. This fee will be added at check out. Tickets are available with cash, check, or credit card at the Colonial Theatre Box Office, or online. No member or guest passes are accepted for this event.
---
Films below are listed in the evening's running order but timing is subject to change:
7:00 PM – 8:25 PM        The Beyond  (35mm)
20 min break
8:45 PM – 10:10 PM      Demons (35mm)
20 min break
10:30 PM – 12:15 AM      What Have You Done to Solange? (DCP)
15 min break
12:30 AM – 2:00 AM        Blood & Black Lace (DCP)
10 min break
2:10 AM – 3:40 AM      Deep Red (DCP)
---
What Have You Done to Solange? (1972) 
Massimo Dallamano. Italy. 1hr 47 min. DCP
Restoration courtesy of Arrow Films and the American Genre Film Archive.
Backed by Ennio Morricone's abundantly creepy score, this giallo whodunit finds Fabio Testi (Revolver, Garden of the Finzi-Continis) as a college prof with a taste for his female students who's blamed for a string of murders. Top-shelf arthouse filmmaking, endless jazzy twists. And, director Massimo Dallamano was cinematographer on Leone's A Fistful of Dollars and For a Few Dollars More! A sexually sadistic killer is preying on the girls of St. Mary's school. Student Elizabeth witnessed one of the murders, but her hazy recollections of a knife-wielding figure in black do nothing to further the police's investigations. Why is the killer choosing these young women? And what does it have to do with a girl named Solange?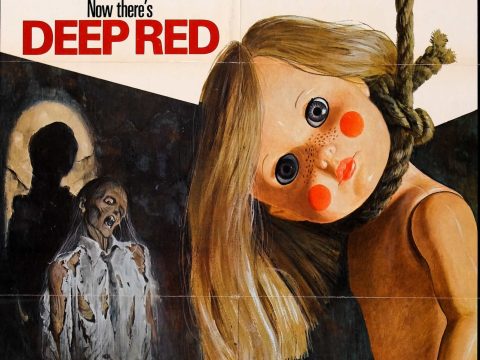 Anticipating the eerie magic of Suspiria, Deep Red finds Dario Argento and creative partner Daria Nicolodi presenting a simple, Christmas-set slasher. At least, that's what it appears to be. But within two minutes, it's obvious that there's nothing "simple" about Deep Red at all. With this movie, Argento perfected the classy, ultra-violent sub-genre that would come to be known as giallo—and also perfected playing audiences like a fiddle. This includes Goblin's soundtrack, which is a spook-a-delic prog-rock masterpiece that beautifully complements the movie's dreamy mood.
---
Tickets
Ticketing information and additional details are coming soon! 
Sponsors
Additional Information
The Official Event Merchandise: 
Our Splatterfest X t-shirt design marks our first collaboration with Sons of Thunder Studios. A limited number of T-shirts will be available at the event. Stay tuned for additional details on unique merch for the event.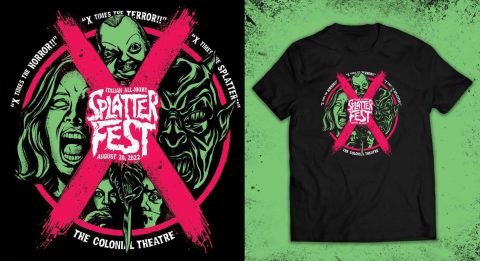 Membership at The Colonial
Enjoy perks and benefits while supporting the iconic Colonial Theatre.
Become a Member
Sponsor an Event
You can support the Colonial's programs and, at the same time, promote your business!
Sponsor an Event