To set the mood and in a 'first' for Colonial Cult Cinema programming, Brett Miller will play the Wurlitzer Pipe Theatre Organ prior to the screening!
Proof of vaccination is no longer required. Masking remains encouraged but optional.
About
"A very good horror comedy-drama about a disfigured musician haunting a rock palace. Brian De Palma's direction and script makes for one of the very rare 'backstage' rock story pix, catching the garishness of the glitter scene in its own time." – Variety
As a special treat, our Blobfest 2022 host, Aurora Gorealis, will return with a special introduction to the film and will conduct a trivia contest.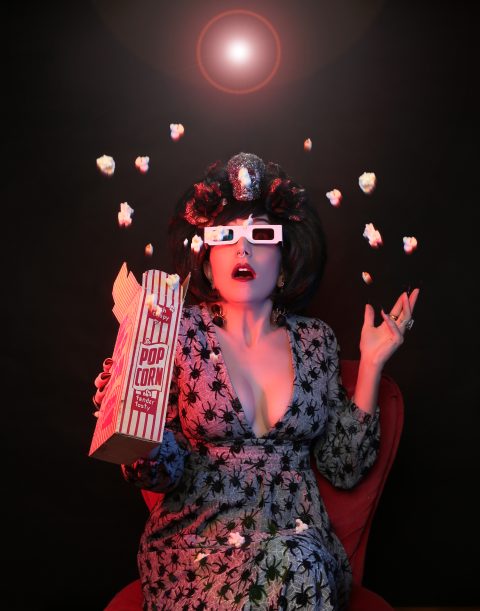 FILM SYNOPSIS
After record producer Swan (Paul Williams) steals the music of songwriter Winslow Leach (William Finley) and gives it to one of his bands, Leach sneaks into Swan's offices. Catching Leach, Swan frames him for dealing drugs, which lands him in prison. After Leach breaks out and again attempts to sabotage Swan's empire, an accident crushes his face. Leach then dons a costume and becomes the Phantom, intent on ruining Swan while saving singer Phoenix (Jessica Harper) from a terrible fate.
Read Our Safety Protocols Before Planning Your Visit
MERCHANDISE
Our special event poster for the screening is by Quiltface Studios. These event screen-printed posters will be on sale before and after the show in the lobby. Price: $20.00. Size 24″ X 9″.
Sponsors
Information
Genre

Musical

Director

Brian De Palma

Released

1974

Runtime

1h 32m

Rated

PG

Studio

FOX

Country

United States
Plan Your Visit
The Colonial is in the heart of Phoenixville's walkable downtown amid retailers, craft brewers, and eateries.
Choose A Restaurant