About
The Theatre Organ Society of the Delaware Valley (TOSDV) presents its 2023  Silent Film Festival. The festival covers 3 segments:  Comedy, Drama, and Adventure, in that order.  Each segment will run approximately 2 hours, with intermissions between the major groups. The day begins at 10:00 AM.
Laurel & Hardy Shorts (1921-1928, 2 hs)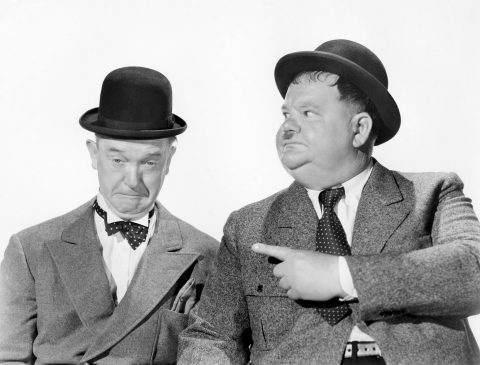 The comedy portion (10 AM) will be delivered in collaboration with both the Philadelphia and Downingtown Chapters of the Sons of Desert, the official fan club of Laurel & Hardy film enthusiasts.  Three Laurel & Hardy silent short films will be featured, including "Two Tars" accompanied by Wayne Zimmerman.
King of Kings (1927, 1h 52m)
The drama portion (1 PM) will have Cecil B. DeMille's epic "King of Kings", accompanied by Glenn Hough.
The Mark of Zorro (1920, 1h 30M)
The adventure portion (3:30 PM) will be "The Mark of Zorro", starring Douglas Fairbanks, accompanied by Don Kinnier.  Remarkably then and now, Fairbanks performed his own stunts.
This program benefits the Theatre Organ Society of the Delaware Valley (TOSDV) Theatre Organ Restoration Fund. For additional information visit TOSDV.org; email info@tosdv.com.
---
TICKETS*
Marathon: $35 (all 3 screenings for the whole day)
*Please note that all ticket prices include a $2.00 processing fee.
Information
Genre

Various

Director

Various

Released

Various

Runtime

7 hours

Rated

NR

Studio

Various

Country

United States
Plan Your Visit
The Colonial is in the heart of Phoenixville's walkable downtown amid retailers, craft brewers, and eateries.
Plan Your Visit