Friday Night Stage Show and Run Out
Tickets to the Friday Night Stage Show and Run Out go on sale June 1 for Colonial Theatre members and June 2 for the general public.
About The Stage Show and Run-Out
Enjoy a performance by Aurora Gorealis and live music performed by Baltimore, Maryland's Beach Creeper followed by a re-enactment of the famous run-out scene starring YOU!
Doors open at 6:30 PM for ticket holders. The live original stage show begins at 7:30 PM. Winners of the Shorty's Short Film Contest and Mx. Blobfest Contest will be announced during the Stage Show. The Run Out re-enactment occurs at approximately 8:30 PM.
About Aurora Gorealis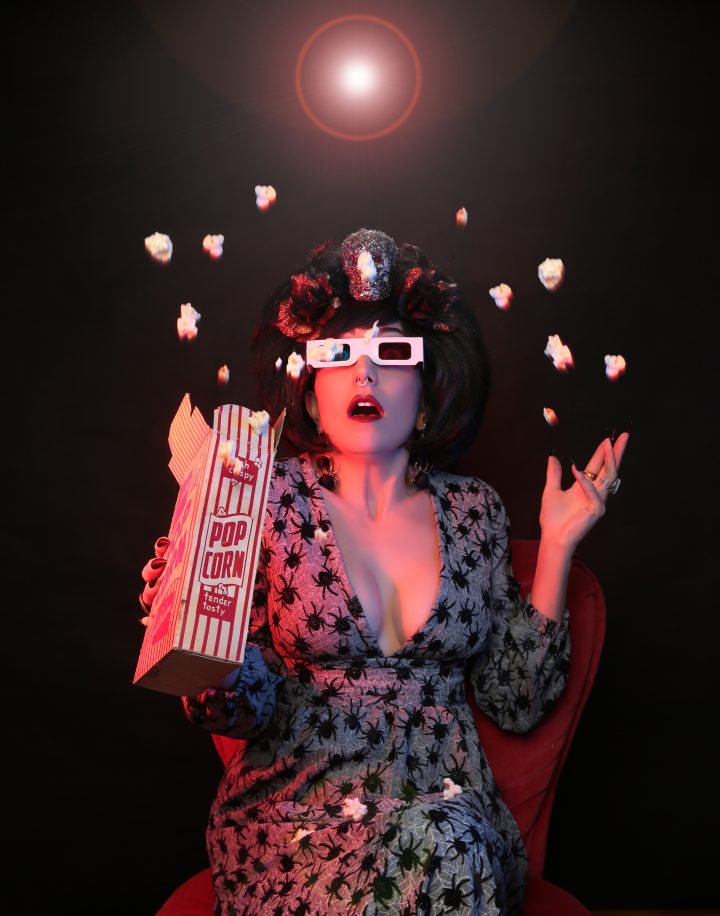 Photo by Atomic Cheesecake Studios
When Baltimore-based horror host Aurora Gorealis was a baby ghoul, she'd stay up until the wee hours devouring all the horror and sci-fi that late-night television had to offer. There were monsters in every shadow on the trip up the dark stairs to her bedroom—she barely made it back alive! She's found the best therapy for those freaky formative experiences to be sharing the terror … er, the love, which she does via Shocktail Hour, a film series that invites a gang of creeps to an oasis of weirdo horror. They sip on custom cocktails; sketch spooky entries for the drawing contest; and enjoy the shared experience of watching a campy, schlocky, or over-the-top gory movie hand-picked by the undead dame herself.
Shocktail Hour had its dreadful debut on June 13, 2017 with the absolutely bonkers and delightful flick Don't Look in the Basement.  The show nearly had it's premiere and cancellation on the very same night, as Aurora was attacked by a madman in a straitjacket who almost took down the whole set. Those sadists in the audience ate it up, and Aurora knew she had to continue giving the people what they wanted: a swinging scream of a party in which anything can happen. Nothing warms Aurora's undead heart quite like treating her audience to an escape from the mundane, and she hopes to do it for thousands of years to come.
Follow Aurora Gorealis on Instagram at @aurora_gorealis and at shocktailhour.com. And if you happen to be in Baltimore when the moon's just right, creep on over to Golden West Cafe in Hampden to get weird with us!
ABOUT BEACH CREEPER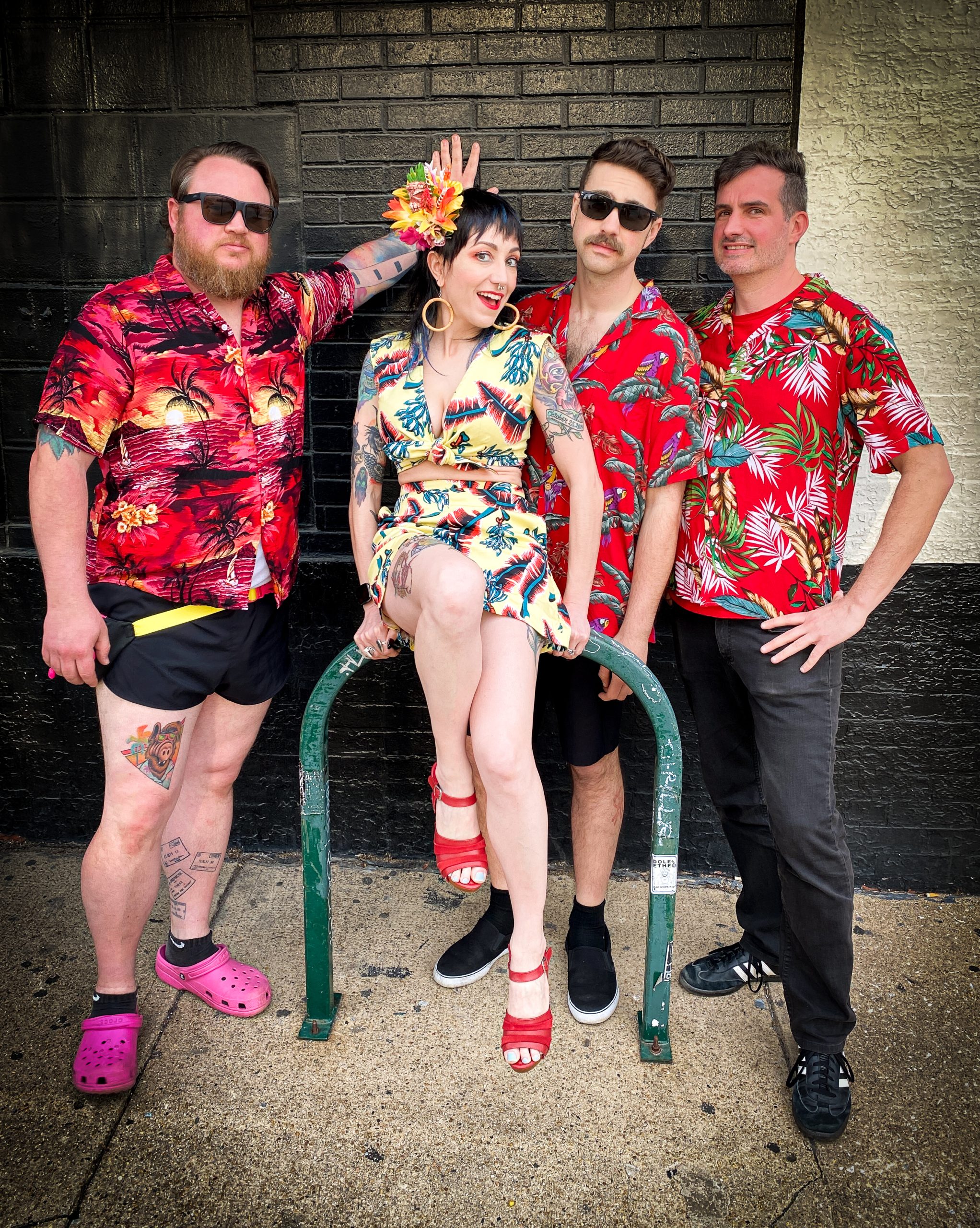 Beach Creeper is your new favorite surf band devoted to monsters and cryptids. Legend tells of a fearsome foursome emerging out of the shadows in Baltimore, Maryland. On the night of the full blood moon, you might catch a whisper of their tunes on the wind. Or you can head over to beachcreeper.bandcamp.com to listen without going on a dangerous midnight cryptid crawl.
Follow Beach Creeper on Instagram at @beachcreeperband for upcoming shows and more.