When the Colonial Theatre reopened in downtown Phoenixville last month, its board was optimistic — as long as moviegoers were willing to wear masks and follow a long list of coronavirus safety precautions.
It turned out, however, that the historic cinema's biggest hurdle had nothing to do with customer compliance. Instead, board members said, it's getting people to show up to watch decades-old movies — indoors, with strangers, in the middle of a global pandemic.
"We're constantly judging whether or not it's worth it for us to turn on the electricity and bring in the staff, put them at risk, for two people" to watch a movie, said marketing director Bob Trate. "It's touch-and-go every day."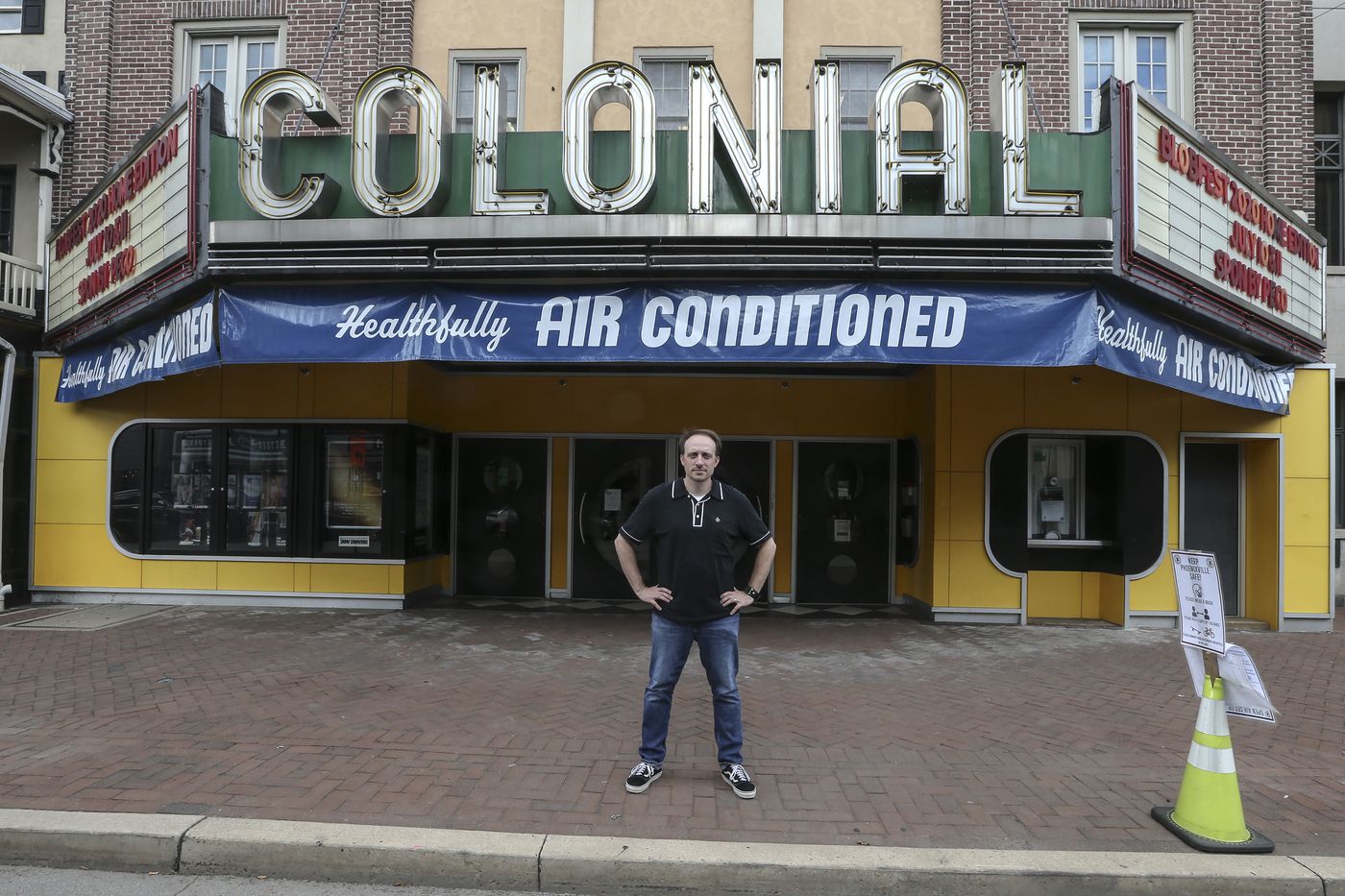 Meanwhile, in Lansdale, the reopened Water Tower Cinema has been "thrilled" to see many of its films selling out — although a sellout these days means 25 socially distanced people per theater, said Teri Yago-Ryan, vice president of communications for the Goldenberg Group, which owns Water Tower. Due to Gov. Tom Wolf's targeted mitigation efforts, which recently reduced theaters' capacity from 50% to 25 people or fewer per screen, a "good night" may mean 15 people come out to watch a movie.
Returning patrons have not only been compliant with these pandemic protocols, she said, but they've also been grateful for them. From July 3 to July 30, Water Tower was the highest-grossing non-drive-in theater in the Philadelphia market, according to ComScore's box-office analysis, she noted.
Of course, it isn't doing the business it used to, she said.
Financially, Water Tower is "struggling like everyone else," she said, "but for now we are able to keep our doors open." It's hoping to receive local grants to help it stay afloat, she added.
Indoor movie theaters nationwide are grappling with these issues. In the Philadelphia suburbs, movie theaters were permitted to reopen in June when the area moved into the green phase, but many independent cinemas opted to remain closed. They said the health and financial risks were not worth the unlikely chance of a reward.
Movie theaters in Philadelphia and New Jersey are still prohibited from opening, and it's unclear when that restriction might be lifted.
As Hollywood delays the release of anticipated first-run films, such as Mulan and Tenet, the big theater chains — Regal Cinemas, AMC, and Cinemark — have repeatedly delayed reopening. Regal, which has more than a dozen locations in the region, now plans to reopen theaters Aug. 21, and "select" AMC Theatres will reopen "soon," according to its website. The Hollywood news site Deadline reported that "soon" means mid- to late August.
Without would-be blockbusters, smaller theaters are left with slim pickings and have often opted for classic movies. That leaves patrons to ask themselves: Do I want to pay to see this movie I know by heart, and how badly? Am I willing to risk my health to do so?
Some people, especially in vulnerable populations, are worried about returning too soon. People have a higher chance of contracting the coronavirus in small, poorly ventilated, indoor spaces than they do outdoors, experts say.
The directors of still-shuttered suburban theaters said they didn't think enough people would be comfortable returning to the movies to justify putting staff and patrons at risk. People watched plenty of movies at home during the shutdown, they said.
But the Philly area's reopened theaters have found ways to draw people back. Colonial's first-ever virtual BlobFest, the annual celebration of the 1950s sci-fi classic that was partly shot at the theater, was "attended" last month by people across North America. Online attendees paid either $25 or $100 for access to classic horror-film screenings, take part in virtual contests, and participate in an online chat with other viewers. They also had an at-home version of the movie's "run out" scene, which was originally shot at the theater and is reenacted during every Blobfest.
At the physical theater in Phoenixville, some movies, including Psycho, have been more popular than others, Trate said.
But, he added, "it's very difficult to predict what people are gonna take the risk on and come in to see."
Both the Colonial and Water Tower have found success with private showings, be it for children's birthday parties or small groups itching to get out of the house.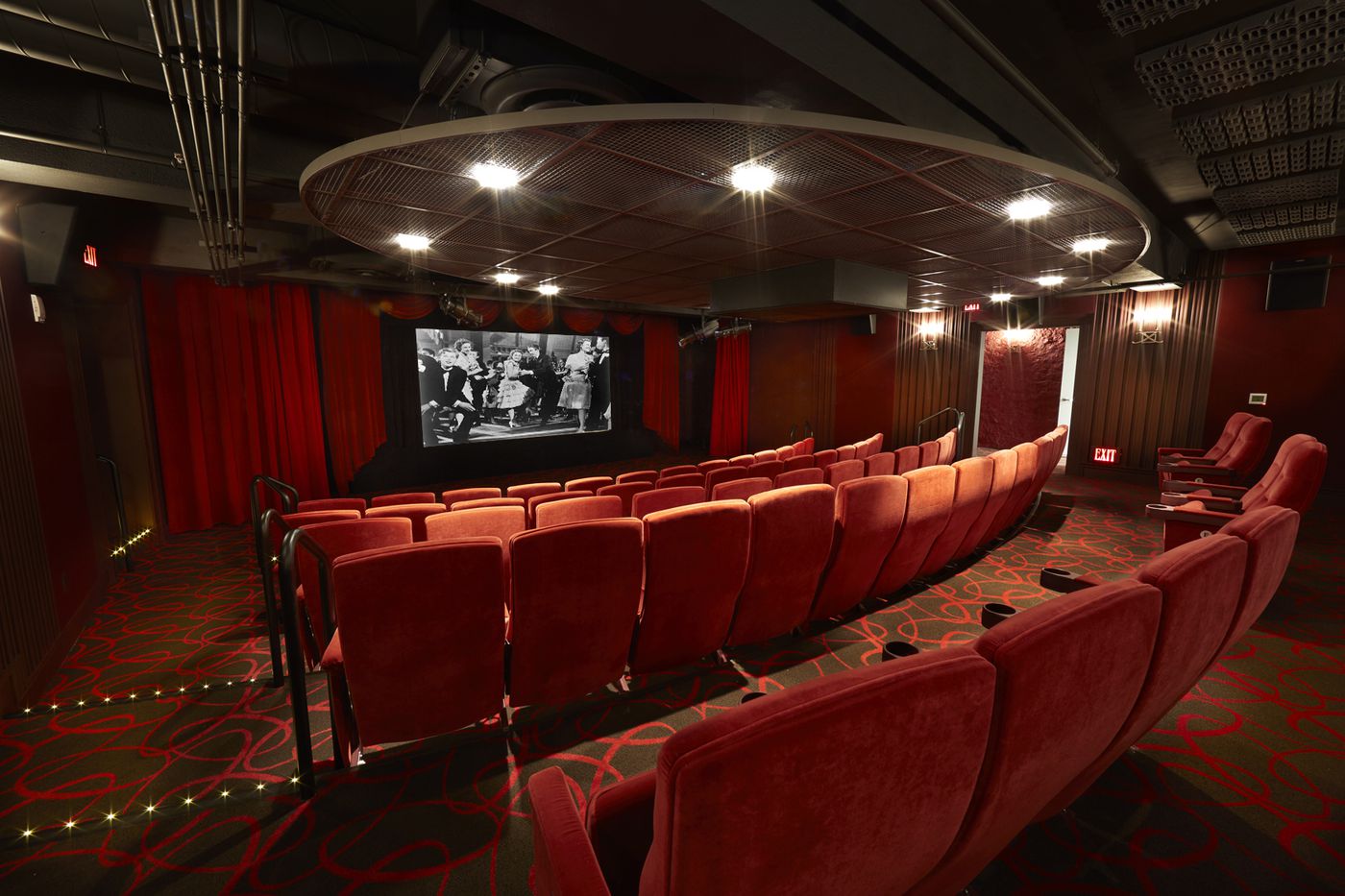 Water Tower had thought about having private showings pre-pandemic, Yago-Ryan said, but never implemented it. When the theater reopened last month, executives asked themselves: "As for the people who aren't coming, would they be comfortable just coming with their own friends and families group?"
The Colonial has set aside one of its screens, the intimate 65-capacity Berry Theater, for private showings of 12 people or fewer. Due to the demand, Trate said, they have discussed having only private showings during the week, Trate said, and perhaps making a second theater available for groups to rent.
The success of the Berry Theater showings has "made us cautiously optimistic that we can continue" to stay open, he said.
But as with some indoor theaters, renewed interest doesn't equal a bump in earnings, said Paul Geissinger, who owns Shankweiler's Drive-In in Orefield with his wife, Susan.
So far this season, the theater — advertised as the country's oldest drive-in — is making 60% of what it made last year, he said.
Although the state's capacity restrictions are looser for outdoor venues, Geissinger said he can allow in half as many cars because he spaces them out on the property. In the summer, most people like to sit outside their cars, he said, so he has to allow for proper distancing.
He said he's avoided hosting large events such as graduations and church services because he worries about people not following social distancing guidelines among groups they know. And as other restrictions have been lifted, weekday drive-in crowds have gone down, he said.
"I'm glad we're open. I'm glad people are being cooperative" with restrictions, he said. "It's just a shame that new movies aren't coming out."