By Grace Detwiler, Rue-Morgue.com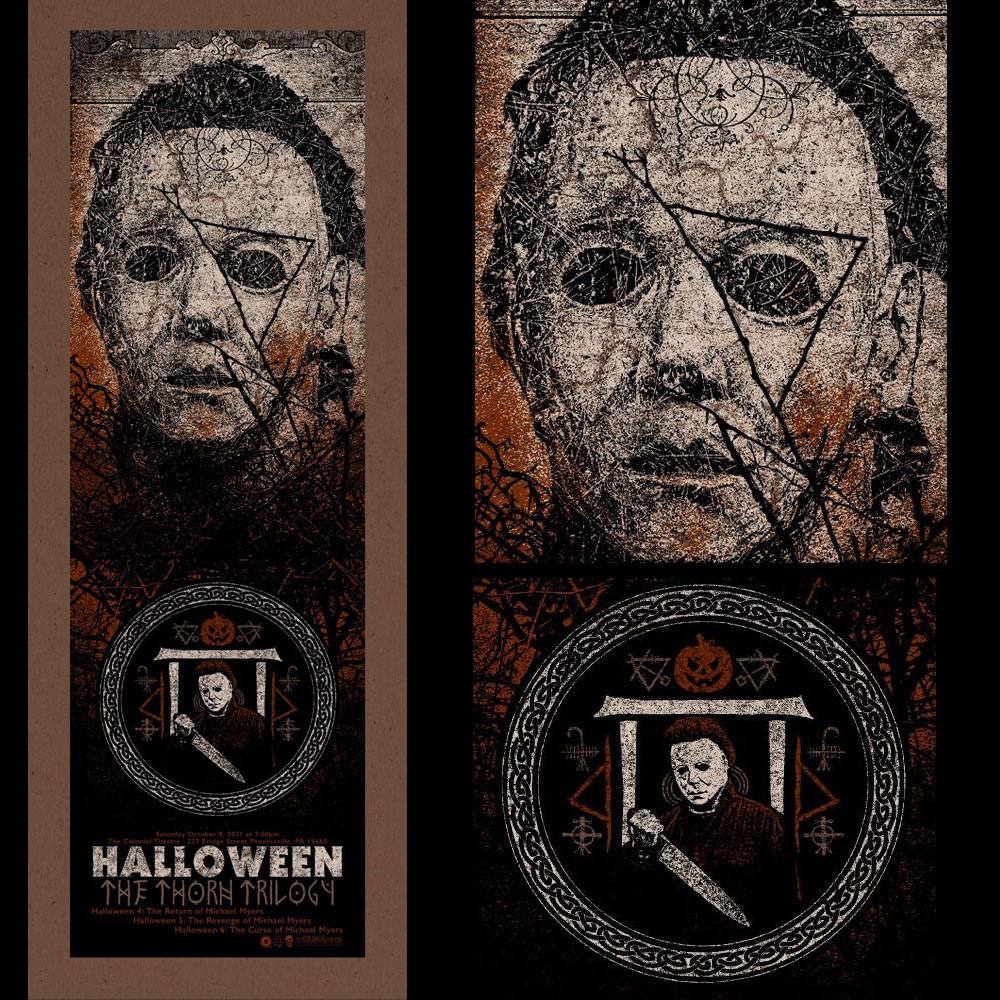 Phoenixville, PA – Hitting the big screen at the Colonial Theatre this October: Halloween 4: The Return of Michael Myers, Halloween 5: The Revenge of Michael Myers, and Halloween: The Curse of Michael Myers. Taken together these three movies form the "Thorn Trilogy" story arc. This return to form (after the box office bomb that was Halloween III: Season of the Witch) attempts to focus on a more cohesive narrative – more in keeping with the sequential nature of the original Halloween and Halloween II. And it worked spectacularly, returning the Halloween franchise to popularity; rounding out the story arc of the original pair of films, and minting a brand new scream queen in Danielle Harris. The Thorn Trilogy has never actually been screened together (as far as we know), and the Colonial Theatre is proud to give horror fans the opportunity to cross this off their bucket lists.
Located in the heart of downtown Phoenixville, the iconic, non-profit Colonial Theatre boasts three venues – the original, circa 1902 theatre with 650 seats and two state-of-the-art theatres in the adjacent 1925 Bank of Phoenixville building. Programming includes first-run, independent, and classic films, young audience shows, concerts, and community events.
It was the Colonial Theatre's plan to screen all three films on 35 MM. With that being said, acquiring prints for the two oldest films was simple. At this juncture, they are in the process of trying to locating 1995's Halloween: The Curse of Michael Myers, either the theatrical cut or the producer's cut. Sadly, it seems as both of these have disappeared. Of course, screening the Producer's Cut on Blu-ray is our final option.
To commemorate the occasion, the Colonial has commissioned Quiltface Studios to craft  special event poster that will only be available at the screening (image below). Tickets for the marathon screening are available now through the Colonial's website.