About
In the Halloween Saga there exist three films that are known as the "Thorn Trilogy".  In honor of that storyline, the Colonial presents all three for a marathon viewing.
FILMS INCLUDED
Halloween 4: The Return of Michael Myers
Halloween 5: The Revenge of Michael Myers
Halloween 6: The Curse of Michael Myers
TICKETS
General Admission:
Adults $25.00
Senior: $20.00
Student: $20.00
SPECIAL EVENT POSTER AND SWEATSHIRT
Here is the official event poster for the screening by Quiltface Studios. They are 24″X9″ and will be $20.00. They will be available in the lobby prior to the screening. Limited edition of 50 prints at $20.00 apiece.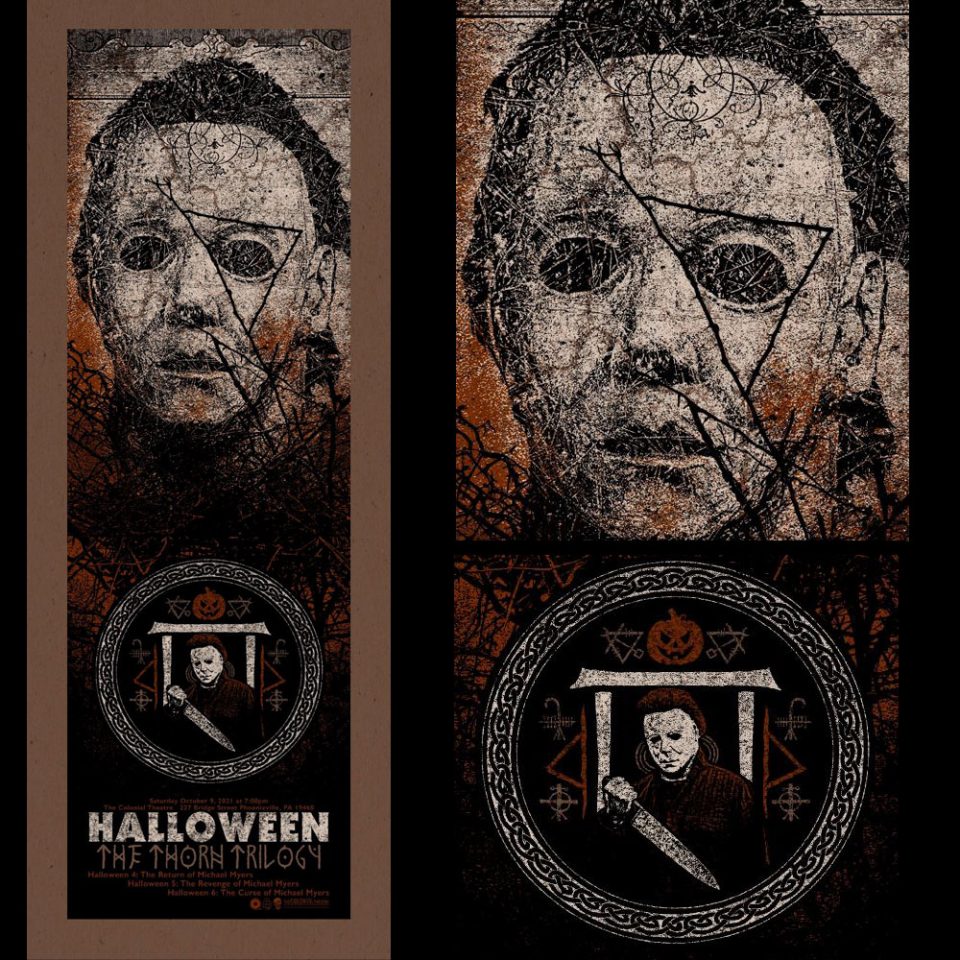 Quiltface Studios has also designed a sweatshirt to mark the occasion. These will be limited in their production run and only available at the marathon. We will have only 60 sweatshirts at $40.00 apiece.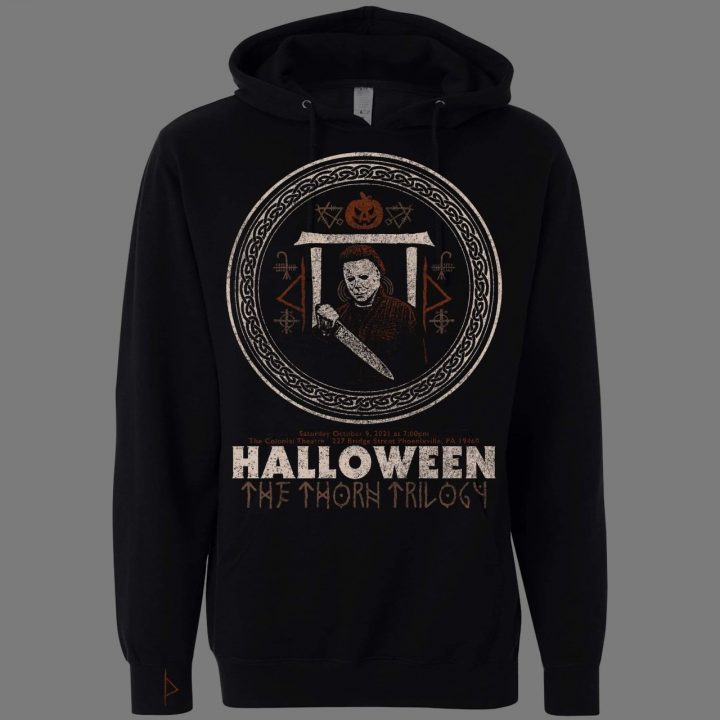 Sponsors
Additional Information
Children under 17 must be accompanied by a Parent or Guardian. Tickets are non-refundable. Ticket prices include the Processing Fee. This fee will be added at check out. Tickets available with cash, check or credit card at the Colonial Theatre Box Office, or online. No member or guest passes accepted for this event.
Read Our Safety Protocols Before Planning Your Visit 
Membership at The Colonial
Enjoy perks and benefits while supporting the iconic Colonial Theatre.
Become a Member
Sponsor an Event
You can support the Colonial's programs and, at the same time, promote your business!
Sponsor an Event