By Cass Clarke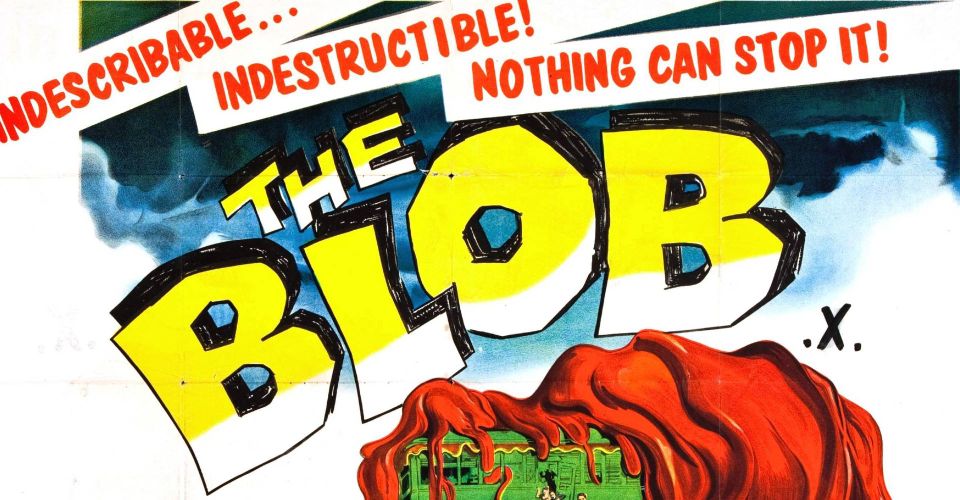 While large theatre chains like AMC Theatres are finding alternative ways — like renting its theater rooms for private events — to make up revenue loss from the coronavirus (COVID-19) pandemic, smaller, independent theatres are finding themselves facing a final curtain call.
The Colonial Theatre, built within Phoenixville, Pennsylvania in 1903 and lovingly nicknamed the home of The Blob, is one such theatre. If the theatre does not raise $150,000 by Dec. 31, it will, unfortunately, need to shut down permanently, as reported by BloodyDisgusting.
The home of The Blob received its beloved nickname from being featured in 1958's The Blob, a horror film directed by Irvin Yeaworth that centered around a mysterious, alien entity that crashes to Earth and dissolves its citizens by rolling over their bodies to absorb them.
The Colonial Theatre's marquee is in one of the movie's most memorable scenes — people fleeing The Colonial  as a giant, pink-ish blob threatens to devour them. The theatre kept this reference alive by hosting an annual "Blob Fest" that celebrated the titular film, '50s monster-horror films and the theatre's history within its Phoenixville community.
The Colonial Theatre survived both World Wars and the Great Depression; however, neither epidemic affected their operations as drastically as COVID-19 has in the past year. To combat this unprecedented time for American movie-goers — and theatres worldwide — the theatre decided to set up a GoFundMe campaign to raise the $50,000 needed to keep its doors open. Ideally, the theatre will raise $150,000 overall — through limited screenings, donations and the GoFundMe campaign — to stay afloat in the new fiscal year.
"The Colonial Theatre (aka Home of The Blob) is facing an unusually challenging winter: one in which we're nearly 100% dependent on donations for survival," its owners recently said on their campaign page. "This is why we've launched this (first ever) GoFundMe campaign."
Its owners clarified that they've only been able to stay open this long due to the support of its community. "While many other theaters across the nation were making agonizing choices in the springtime, an outpouring of donations (thank you!!), the Payroll Protection Program, and emergency grants made it possible for us to delay messages like these," they said.
As of this writing, The Colonial Theatre has raised $24,566 of its $50,000 goal. Donations can be made directly through The Colonial Theatre's website to help keep its legacy alive.